At the time when the Spanish "Barcelona" defeats the French PSG in the Champions League, "Ordabasy" defeated "Astana" in the first round of the KPL-2017. How did football appear in Kazakhstan?
Football is a game of millions, including in Kazakhstan. Kazakh football takes its start in 1913. The birthplace of football is Semipalatinsk. There is an opinion that football appeared here thanks to the English merchants, because Semipalatinsk was the center of transit trade. The new game quickly gained popularity in the city. The first football teams "Olymp", "Lastochka", "Orlyata" and "Yarysh" appeared.
"Yarysh" in translation means "competition".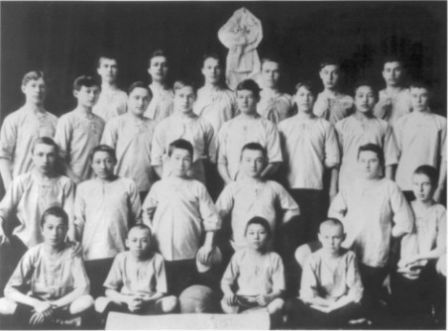 Football players were young, and then they were 16 years old. Captain and Coach of "Yarysh" Yunus Sydykovich Nigmatullin demanded from the players a meaningful game, sports excitement and excellent technique of ball possession.
Yunus himself played football. He was a universal football player who played in defense, midfield and in attack. In the football team "Yarysh" played Akhmetsalim Karimov, Kasymkhan Mohammedov, Salakh Khismatullin, Ziyatdin Ryspayev, Mohammed Saydashev, Yunis Nigmatullin, Amirzhan Syzdykov, Gabdulkhan Gabbasov, Mukhamedulla Kurmanov, Gusman Yambushev, Sabyrzhan Akhmedshin. The future classic of Kazakh literature Mukhtar Omarkhanovich Auezov played in the team as a midfielder. Thanks to his assist forward of "Yarysh" Rifkat Faizov managed to score a goal against the Omsk team.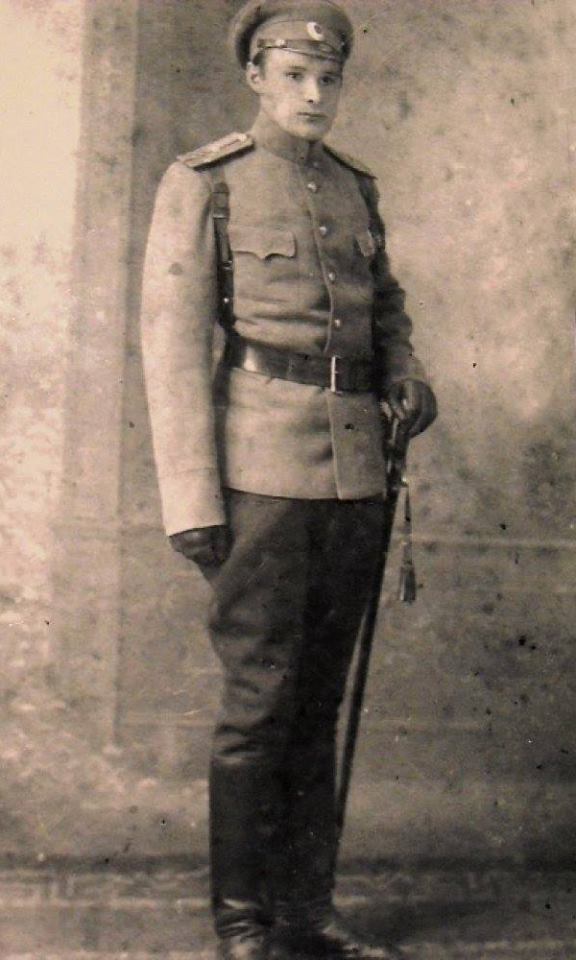 In those days, especially in Siberian cities, football championships were not held. There were only friendly matches between the football teams of neighboring cities. The team "Yarysh" held matches with teams from Barnaul, Novosibirsk and Tomsk.
Yunus's father, the merchant of the first guild Sydyk Nigmatullin, took over the financial expenses: equipment of players, transportation costs, study of arbitrators in Moscow, Tomsk and Omsk. In the printing house "Yardam" of Nigmatullin were printed posters about football competitions, and then it was put up all over the city. So the first fans appeared in the city. Form for the team with the emblem "Yarysh" sewed at home a seamstress Gafa Bayazitova.
In 1918, "Yarysh" played an international match with prisoners of war, held in Semipalatinsk since the First World War. It is noteworthy that in the opposition team played two participants of the Olympic Games in 1912.
The fate of the first football coach was tragic. As a representative of the "Alash Horde", Yunus Nigmatullin in 1919 was subjected to the Red Terror. Trying to escape, on the border with China, he was killed by border guards. But the foundation for the Kazakh football was laid.
By Arman SULEIMENOV
Translated by Raushan MAKHMETZHANOVA
Use of materials for publication, commercial use, or distribution requires written or oral permission from the Board of Editors or the author. Hyperlink to National Digital History portal is necessary. All rights reserved by the Law RK "On author's rights and related rights". To request authorization email to kaz.ehistory@gmail.com or call to (7172) 79 82 06 (ext.111).
Use of materials for publication, commercial use, or distribution requires written or oral permission from the Board of Editors or the author. Hyperlink to Qazaqstan tarihy portal is necessary. All rights reserved by the Law RK "On author's rights and related rights". To request authorization email to
or call to 8 (7172) 57 14 08 (in - 1164)