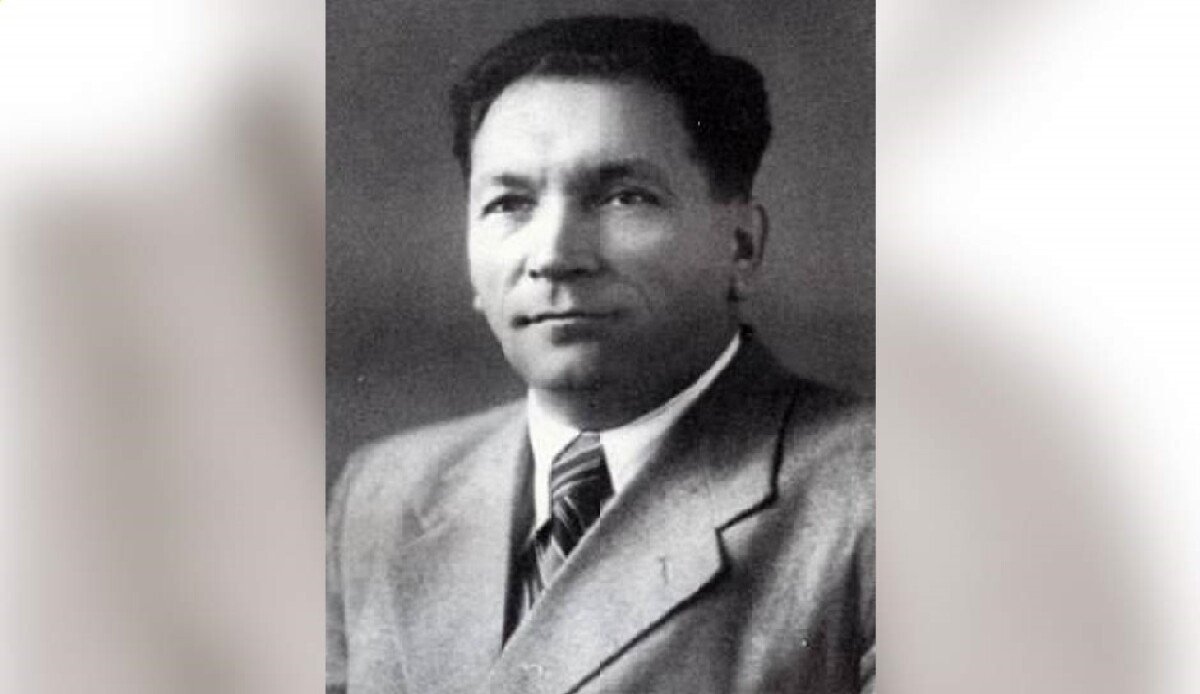 This day, 115 years ago Polosukhin Aleksander Porfirevich, honored worker of the Medicine since the Soviet Union was born
At the age of 31 Aleksander Porfirevich finished postgraduate studies of medical faculty at the University of Perm. Within 5 years he worked in the medical institutes of Sverdlovsk and Sochi. And in 1938 he started working at the Kazakh Institute of Medicine, in parallel served as the Director of the Institute of Physiology AS of the Kazakh SSR, the vice-president of the Kazakh SSR. He was highly praised by the country for his invaluable contribution and was awarded the Orders of Lenin, the Red Banner of Labor and "Badge of Honor".
A strong contribution to the domestic medicine development Polosukhin made with the foundation of studying the regulation of blood and lymph circulation in Kazakhstan. He proposed anti-shock fluid on the basis of shock pathogenesis study. In addition to that, he initiated the organization of the Kazakh branch of the All-Union Society of Physiologists.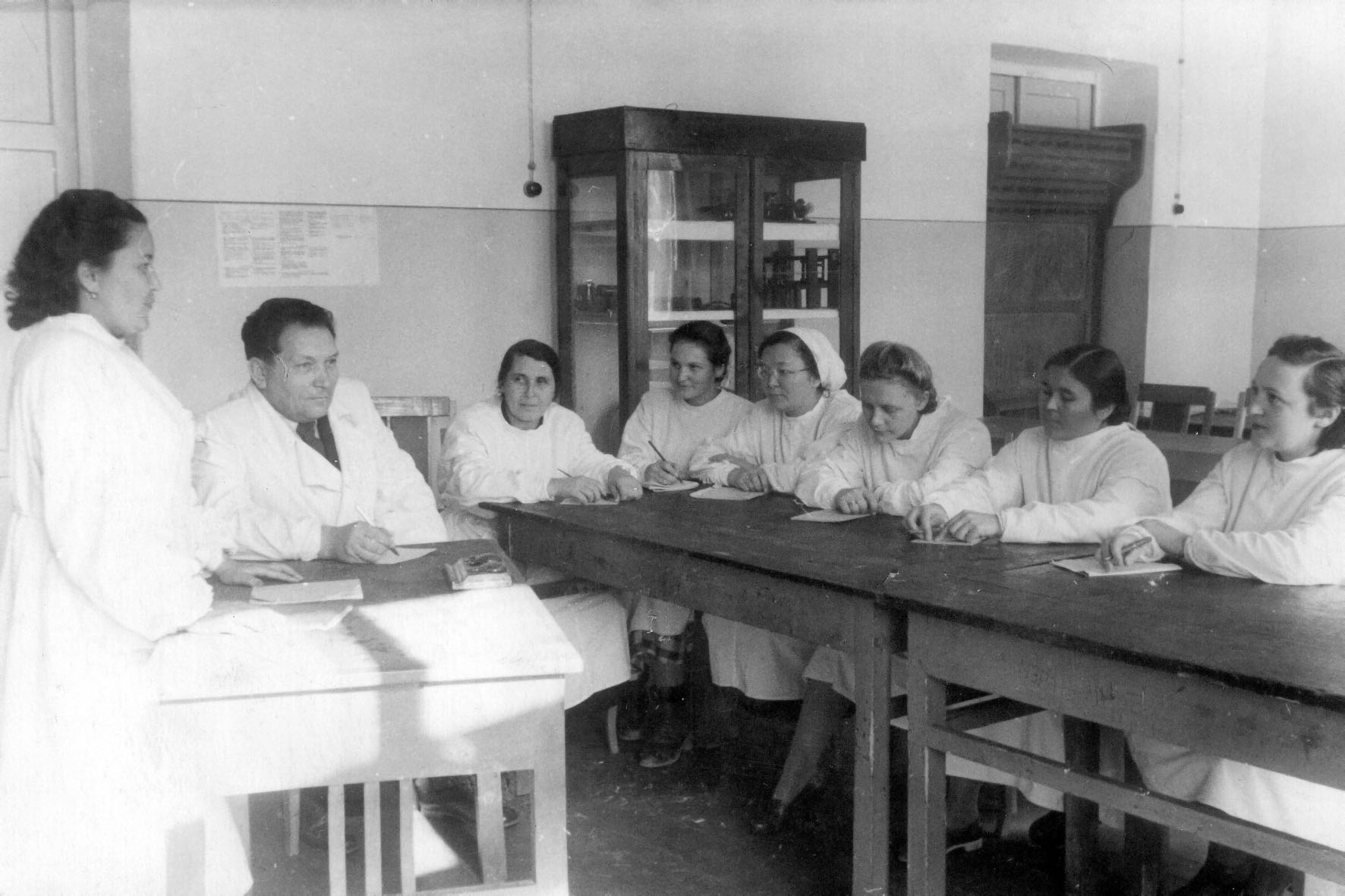 Scientific interests of the academician were mainly problems of regulation of blood circulation and lymph formation in normal and pathological conditions. In experimental studies on animals he showed that the humoral arms in regulation of blood circulation start to function in the first days after birth, and the nervous regulation - only in 2 - 3 weeks. He also studied the pathogenesis of shock and proposed methods of dealing with it. Much attention was paid to the prevention of industrial vocational pathology. For a long time, he and his books worked on the theme of prevention of silicosis occurrence - heavy occupational disease. A. P. Polosukhin created the original school of Kazakhstan physiologists. Key areas of the research under his leadership and with his participation were recognized abroad. His theoretical results were harmoniously combined with practical application, namely, the research of evolutionary physiology questions, the study of the regulation of blood circulation – dealing with problems of direct prophylactic and therapeutic use.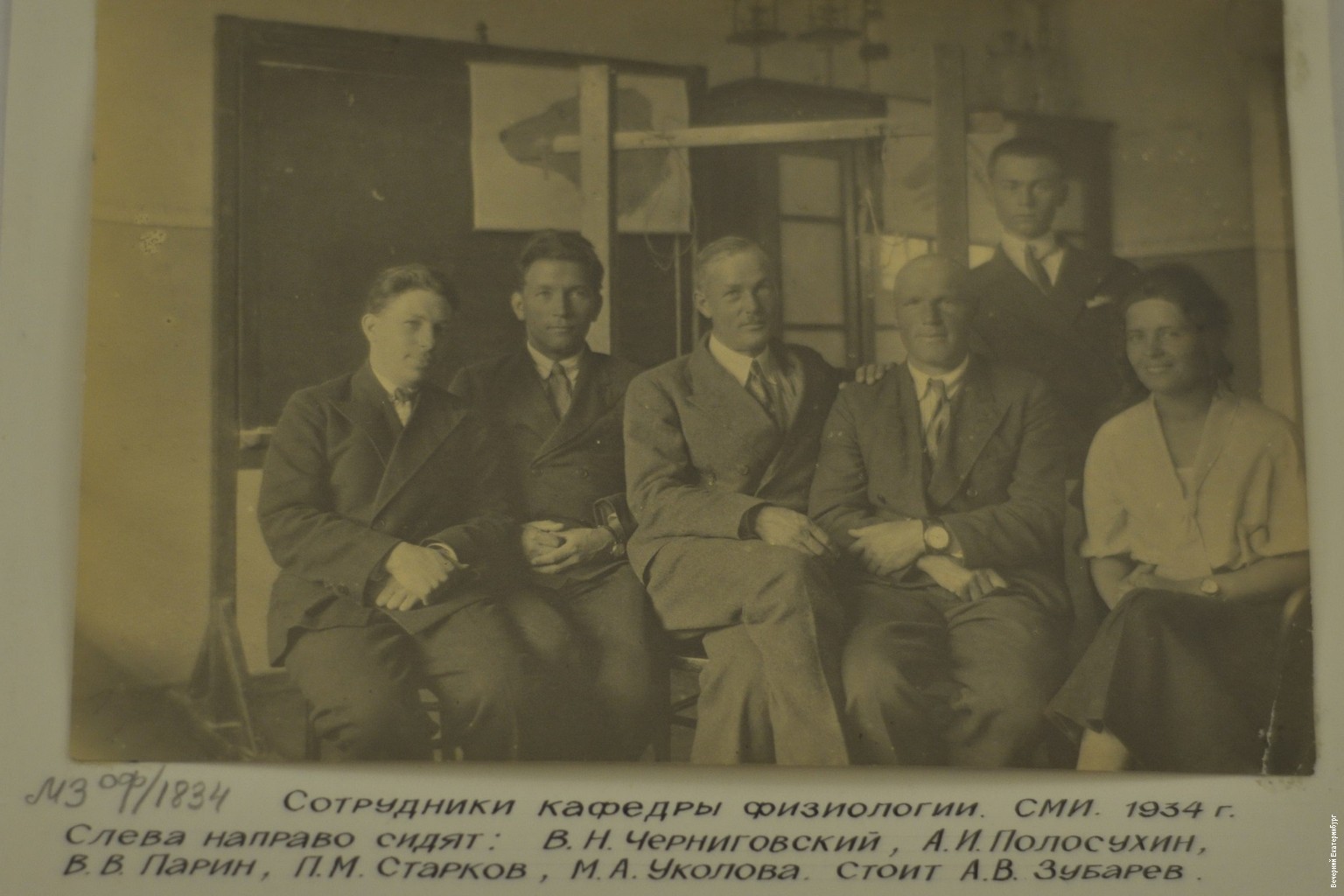 Research works by Polosukhin continued by his students, among them the greatest contribution to science made Palgova L.E., Beremzhanova I.A., Satpayeva H.K., Skipina E.G., priceless staff at the Department of Physiology KazNMU.
A.P. Polosukhin died in 1965. He was buried at the Central Cemetery of Almaty in Kazakhstan on the central avenue.
By Malika MURSALIMOVA

Use of materials for publication, commercial use, or distribution requires written or oral permission from the Board of Editors or the author. Hyperlink to National Digital History portal is necessary. All rights reserved by the Law RK "On author's rights and related rights". To request authorization email to kaz.ehistory@gmail.com or call to (7172) 79 82 06 (111)
Use of materials for publication, commercial use, or distribution requires written or oral permission from the Board of Editors or the author. Hyperlink to Qazaqstan tarihy portal is necessary. All rights reserved by the Law RK "On author's rights and related rights". To request authorization email to
or call to 8 (7172) 57 14 08 (in - 1164)