The Party of Justice (Adilet) was registered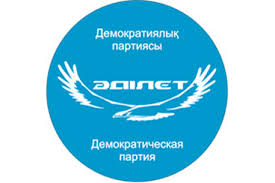 The party is based on the territorial principle and has branches in all regions of the country as well as in the cities of Astana and Almaty.

  The main task: to build the legal, democratic and social state in Kazakhstan, to create an efficient, advanced and progressive economic system, as well as the formation of civil society.
  Following the elections to the Majilis in 2004, the party won the elections with almost 0.76 % of the voting by party lists. Majilis of the third convocation has one deputy elected by the single-member constituency. On July 8, 2007 at the 5th Congress of the Democratic Party "Adilet" the decision was made to join the Democratic Party of Kazakhstan "Ak Zhol". However, on October 20, 2007, the sixth (Extraordinary) Congress of the Democratic Party "Adilet" decided to cancel the earlier decision of the fifth (Extraordinary) Congress of the DP "Adilet" on the accession to the DPK "Ak Jol".
Для копирования и публикации материалов необходимо письменное либо устное разрешение редакции или автора. Гиперссылка на портал Qazaqstan tarihy обязательна. Все права защищены Законом РК «Об авторском праве и смежных правах». mail@e-history.kz 8(7172) 79 82 06 (внутр. – 111)