In 1995 a decree of the President of Kazakhstan on formation of Assembly of the people of Kazakhstan was released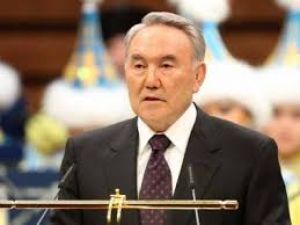 Established by a decree of the President of Kazakhstan as of 1 March 1995 Assembly of the People of Kazakhstan occupies a central place in the national public policy system. Integrating more than 820 ethnic and cultural associations it became a key element of social consensus that combines the capacity of civil society and the state. Having no analogues in the world this unique institution of civil society became the body of public diplomacy. Over the years the Assembly became a focal point of central and local executive authorities on inter-ethnic development. This work covers the information, education, legal and international aspects of inter-ethnic harmony.
Chairman of the Assembly is the President himself - the guarantor of the Constitution, and this is determined by its high social and political status. The decisions of its supreme body are required to review by all state bodies.
Для копирования и публикации материалов необходимо письменное либо устное разрешение редакции или автора. Гиперссылка на портал Qazaqstan tarihy обязательна. Все права защищены Законом РК «Об авторском праве и смежных правах». mail@e-history.kz 8(7172) 79 82 06 (внутр. – 111)