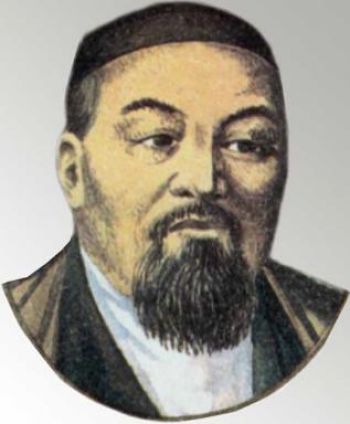 14 April, 2015
On April 16, 2015 at 10.30 o'clock in the National Museum of the Republic of Kazakhstan the scientific conference "Heritage of Abay" devoted to the 170th anniversary of Abay Kunanbayev will take place. Well-known specialists of Abay study, scientists, public figures, also teacher and pupils of Astana will participate in conference.
The president of the country Nursultan Nazarbayev in his speech at congress of "Nur Otan" cited as an example a fragment from Abay's words of edifications and during a trip to Semey, he visited the museum of Abay and addressing to the audience told: "We have to inform to people about Abay's way, priceless heritage, which he left behind".
Abay Kunanbayev — great poet, writer, public figure, founder of modern Kazakh written literature and composer.
He devoted his life to poetry, deeply studied oral tradition of his people. The image of great son of the Kazakh people Abay Kunanbayev still attracts attention of many prominent writers, artists and poets. His name is associated with almost half century Kazakh literature. Development of the Kazakh literature is connected with his name, ideas and thoughts of the second half of the 19th century — the eve of the great revolutionary events.
Role of Abay in the history of the Kazakh people only a bike. Abay — the classic of the Kazakh literature, the founder of the Kazakh literary language. It enriched the Kazakh literature with the fine translations of the Russian classics, promoted growth of spiritual culture of the Kazakh people.
Abay's role in the history of the Kazakh people is enormous. Abay — the classic of the Kazakh literature and founder of the Kazakh literature language. He enriched the Kazakh literature with fine translations of the Russian classics, promoted growth of spiritual culture of the Kazakhs.
Abay Kunanbayev became famous not only by his literature works and civic attitude, but also he had talent and the composer. He wrote about twenty melodies, and composition on his verses "You are a pupil of my eyes" is recognized as the national.
In the event, organized in the National Museum in the honor of anniversary of Abay Kunanbayev, following people will give speech: Garifolla Esim, Tursyn Zhurtbay, Mekemtass Myrzhakhmetov, Sultan Orazalin, Serik Negimov, Zhankara Dadebayev, Asan Omar, Askar Nartov, Bauyrzhan Erdenbekov and others.
The exhibition from early editions of works of Abay of Kunanbayev, the works transferred to foreign languages, audio-video clips about life and works of the poet, portraits of Abay from fund of the National Museum will be organized within conference.
Songs of Abay will be sung during conference, and winners of competition of the Abay's readings will read fragments from his poems and well-known "Words of edifications".
Use of materials for publication, commercial use, or distribution requires written or oral permission from the Board of Editors or the author. Hyperlink to Qazaqstan tarihy portal is necessary. All rights reserved by the Law RK "On author's rights and related rights". To request authorization email to mail@e-history.kz or call to (7172) 79 82 06 (ext.111)