Otegen Batyr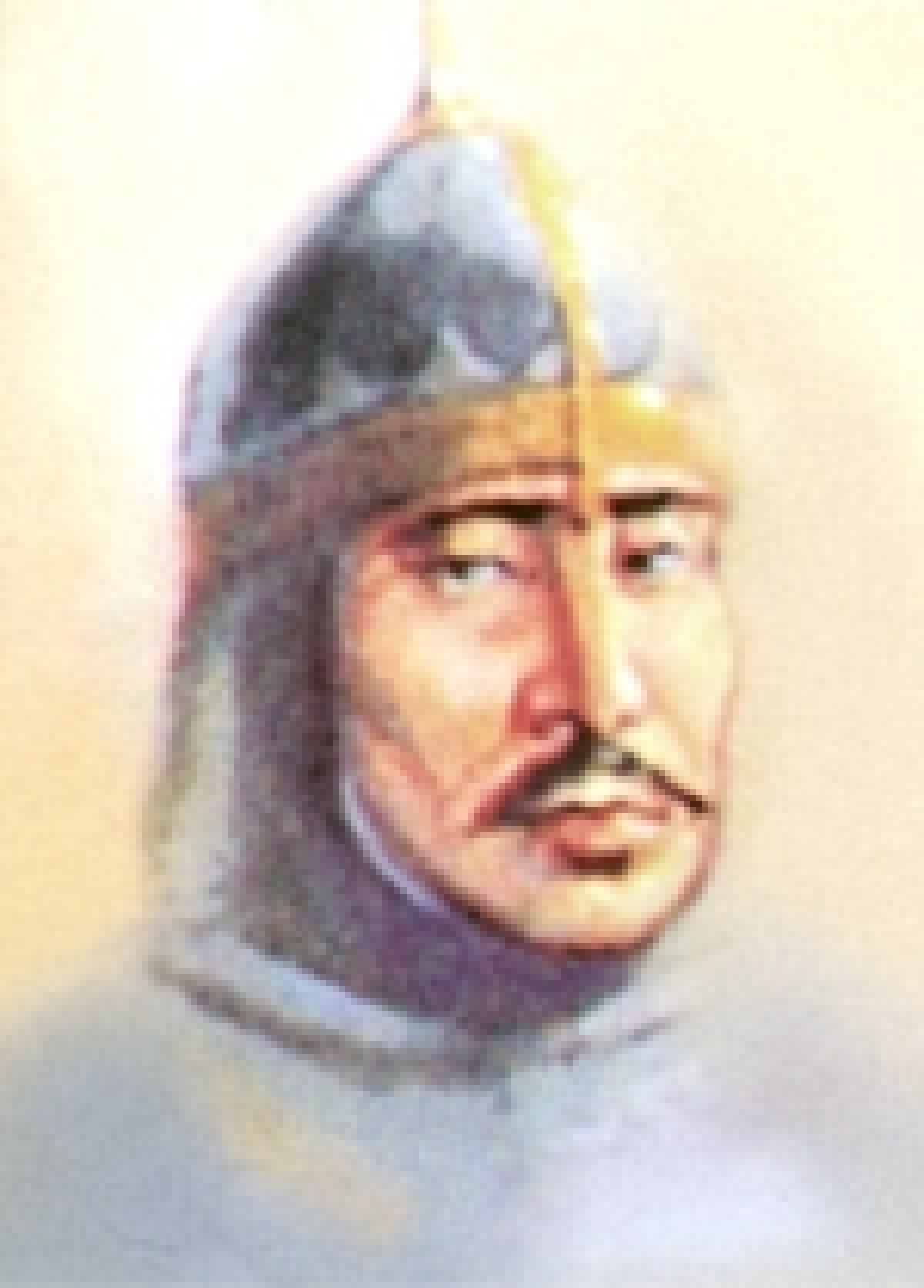 One of the most famous warriors who fought against the invaders Dzungar in the first half of the XVIII century
Otegen - one of the most famous warriors who fought against the invaders Dzungar in the first half of the XVIII century, comes from the tribe dulat Senior Juz. His grandfather Syrymbet in 1635 was in the squad Salkama Zhangir, who gave a rebuff 50000th army Oirat Khan Batyra. Otegen the age of 15 became involved in the war against the enemy. In 1723, he fought with Dzhungars Batyrai Tauasarom, Raiymbek Khangeldy. In 1740, warrior helped liberate the land, joining the squad Tole on the banks of the Ili River. In 1756, opposed the policy of Abylair to a ceasefire with China. According to legend, he returned to his homeland after 17 years.
Name Otegen batyra became a legend among the people. The first of his grandfather sang Suyunbay akin Kusiene. According to the materials of the historian Delebaeva such akyns as Tlemis Maykot and also sang the exploits Otegen batyra. Came to us Dastan "Otegen warrior" by Zhambyla. According to Kenen Azirbaeva and Delebaeva, the last descendant of Otegen batyra - Zholdasbayev - lived in 1956 on the farm "Kenes" Krasnogorsk district of Zhambyl region. The data and materials on Otegene Batyr were collected writers E. Ismailov, K. Turganbaev, NS Smirnova, S. Begalin. In Almaty region between localities Bozoi and  Kara have land, named after the Otegen batyra.
According to folk legends and tales akyns 12 sons of his father, Otegula died of the plague. Otegulu then it was already about 50 years. It is strongly discouraged, inconsolable crying about befallen his heavy grief. Once in a dream the old man came to him and reassured him, "Do not cry, you have a son that will be worth your 12 dead sons." Soon after, his younger wife, Nurbay, gave birth to a son, named Otegenom, which subsequently became the brave men, glorified his race.
Use of materials for publication, commercial use, or distribution requires written or oral permission from the Board of Editors or the author. Hyperlink to Qazaqstan tarihy portal is necessary. All rights reserved by the Law RK "On author's rights and related rights". To request authorization email to
or call to 8 (7172) 57 14 08 (in - 1164)