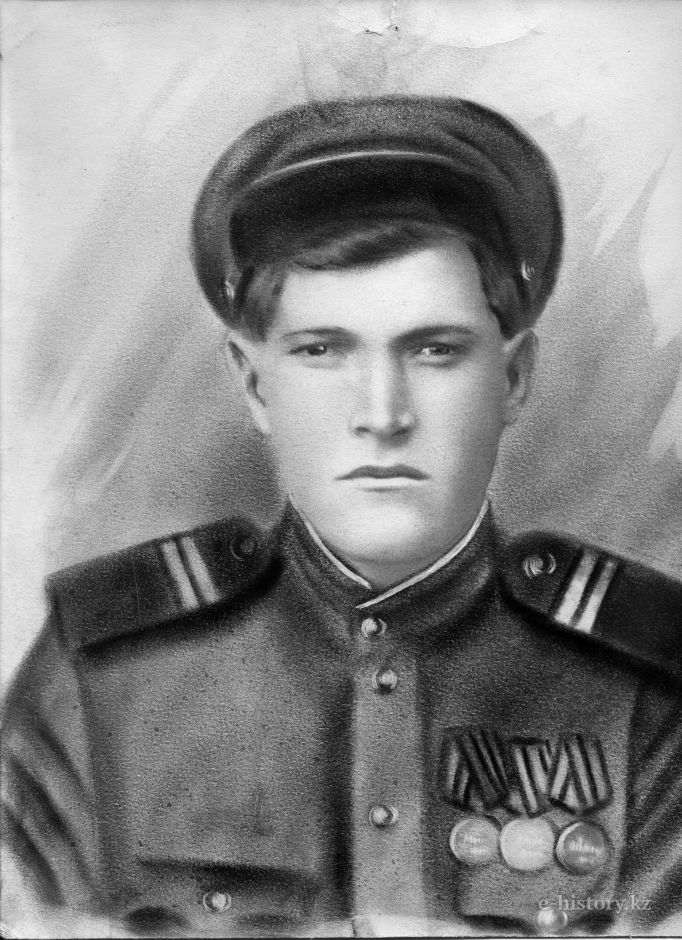 April 20, 2015 
Time has the memory — it is the history. And thus the world never forgets about the tragedies which shook the planet during different eras, and, especially cruel wars. Now somewhere in the world also there is a war, bullets whistle and scatted from shells in crumbs, houses in the dust and cribs burn. And therefore the attempt to collect set of national memory — memory of everything endured by both adults and children in those difficult times is necessary.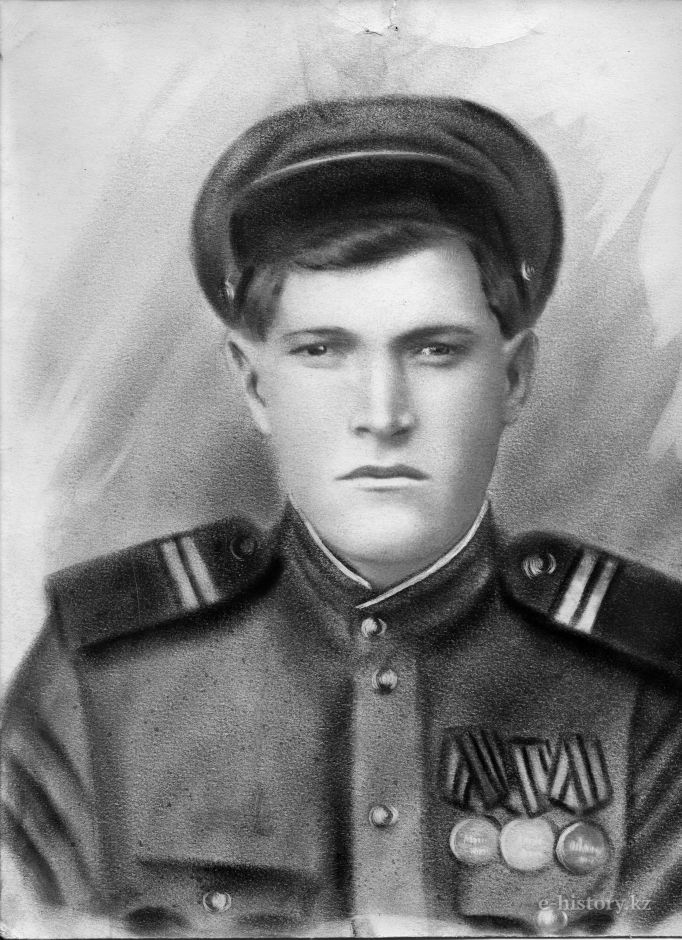 I was lucky because I saw my great-grandfather Nikolat Sabristov. Certainly, I was too small and did not understand many things. Nikolay Sabristov was born on January 13, 1920 he studied, worked, dreamed and loved. And here war... From the very first day he was eager to go to the front, but received agenda only in December 12, 1942. He started serving at the war under the second number of machine-gun. And here the enemy bullet trapped him. After hospital and until the end of war he was the operator. As a part of troops of the fifth army of the third Belarusian front he participated in fights for Bryansk, Orsha, Vitebsk, Smolensk, Kaunas and Vilnius.
"Communication — a capricious thing — said great-grandfather. There is a fight, it is necessary to give commands, but there was no communication. "Operators, give signals!" — shouts the commander. And run along the wires, one of you with coil and other with claws. Once here such case climbed up a column, only suspended a wire, the German stroke me from a machine gun. Head over heels fell off the post. Bullet did not hurt or injured. This time was lucky one. And how many of comrades lost in such cases".
Quiet often Nikolay had to "work" under the fire because communication is a fight nerve and he had to be healthy.
Under Volnovyshskaya's station, on border of the personal and others' territory, army received a small respite and storm took Konigsberg. Berlin —Ahead, but suddenly the order received: the 165th separate motorized rifle battalion goes to Japan.
"When we were sent to east, the war still continued, but the victory was not far away — remembered great-grandfather. And we met it in the wide steppe.
The echelon stopped, soldiers made meeting, made salute and went back to echelon. It is necessary to hurry. It is time to establish the peace in the east.
We got off at the station Muchnaya. Father we went to the front through hills and taiga on foot. Medics from the medical battalion warned: beware of tick encephalitis, it is dangerous here. Although we were strong, some of us hospitalized. 
Despite that the force of our troops was strong, and we were able to escape Kvantunsk division, but here I also lost friends. Neither bullet nor a splinter did not touch me". 
The war for the great-grandfather ended only in September, 1946. He returned to the native village of Annenskoye, he studied at Kostanaysky cooperative technical school and entire life worked: as seller, cashier and accountant. 
In 1963 he was transferred to the settlement Aleksandrovka by the senior accountant. He got married and together with the wife Evgenia Filippovna had four children, also grandsons and great-grandsons. And after retirement he always worked: managed economy of the state farm, looked after the Victory Park and did household chores. 
Fighting and labor merits of Nikolay Sabristov are noted by an award of Patriotic war of the second degree, a medal of the Marshal of the Soviet Union Zhukov and other medals.
My great-grandfather was smart, kind, sincere and had inconceivable thirst of life. It is simply amazing how person who passed through war, ruin and hunger could keep so much kindness, tenderness in soul that they were enough for all of us. For our quiet life, for the peaceful sky, for opportunity to live, study and work many thanks to your great-grandfather!
The history of our state is closely connected with spiritual history of our people. The long-awaited and gained Victory only confirmed it. It is necessary to remember cruel war: "if we forget war, it will happen again". What will happen with us without memory in such big and disturbing world?
Memory has many ways to maintain in human heart. It is memory connects past and future. She makes us to remember those who sacrificed their lives for the sake of us, those who made faced with many difficulties and who saw the beginning of life of others in their own death.
Yevgenia Kireeva,
Pupil of 11th grade of Alexsandrovsky high school,
Alexandrovka village, Kostanay region
Use of materials for publication, commercial use, or distribution requires written or oral permission from the Board of Editors or the author. Hyperlink to Qazaqstan tarihy portal is necessary. All rights reserved by the Law RK "On author's rights and related rights". To request authorization email to mail@e-history.kz or call to 8 (7172) 57 60 13 (in - 1163)