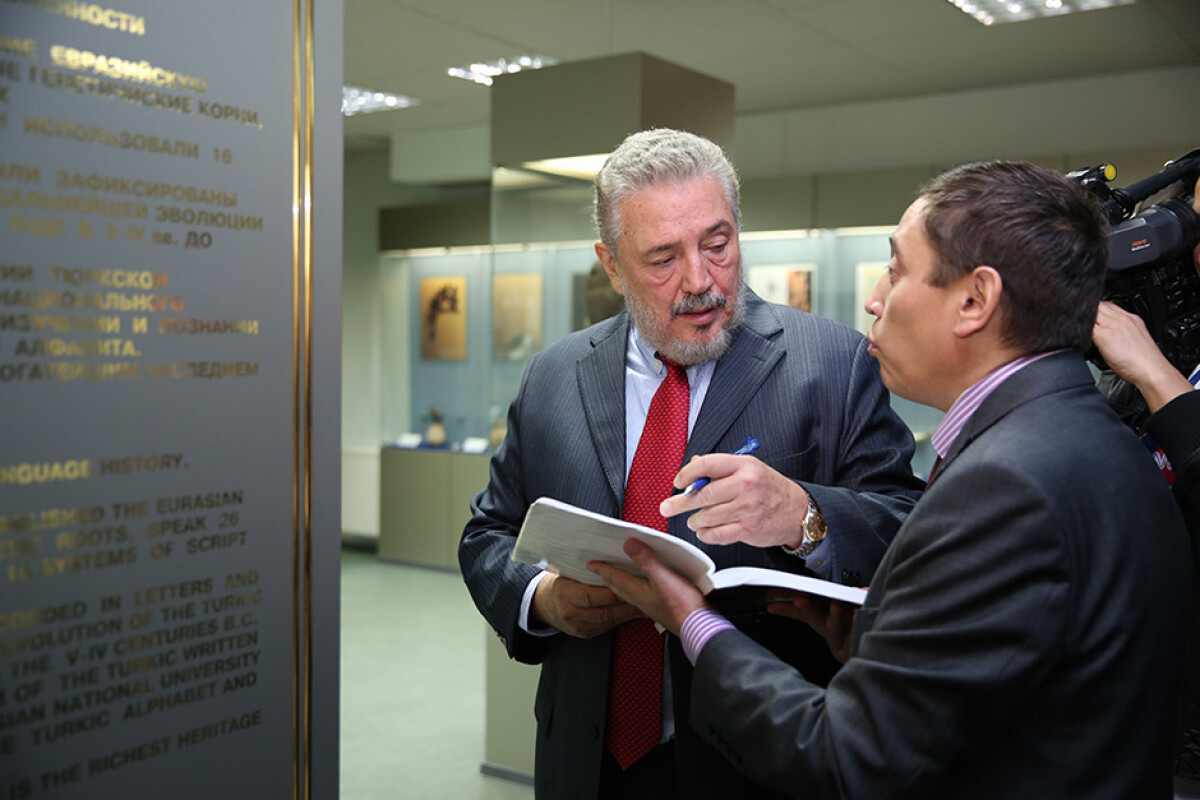 The son of a legendary comandante in Cuba Fidel Castro Diaz-Balart visited the university.
The memorable occasion, truly historical, happened on 20 October 2015 in Eurasian National University named after L. N. Gumilyev. 
The son of a legendary comandante in Cuba Fidel Castro Diaz-Balart visited the university. The Councilor in Science of the State Council of the Republic of Cuba is interested in the educational, scientific process of the country universities. 
The introductory meeting of the Cuban scientist with the university started with the review of the Laboratory of engineer profile, Museum of history of the writing, and finished with the delivering of lectures before the students' auditorium on the theme "Development of the newest technologies in Cuba: experience in biotechnology and nanotechnology".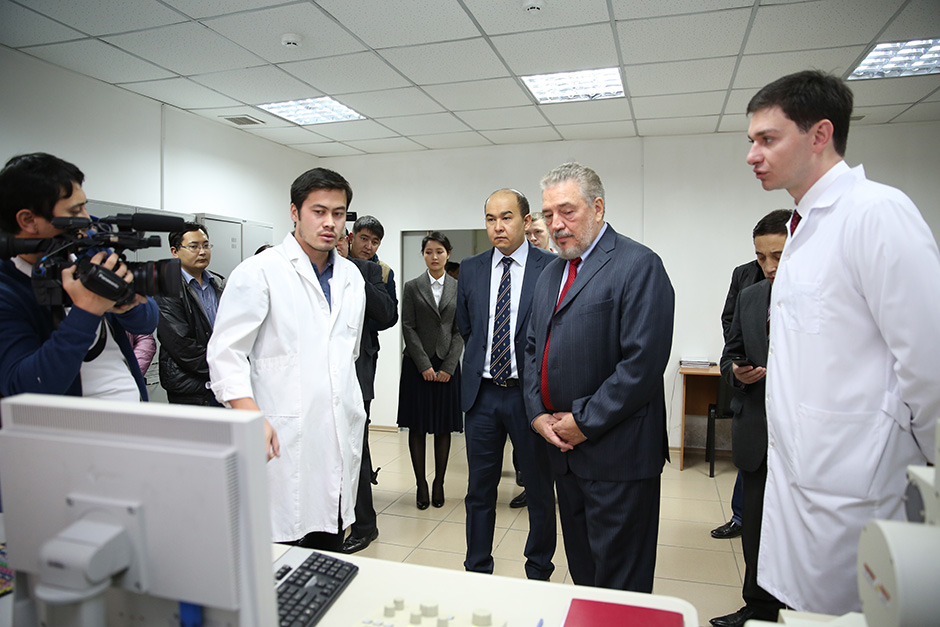 During the event Fidel Castro Diaz-Balart also met with the rector of the ENU Yerlan Sydykov, the First Prorector of the university Dzhamilya Nurmanbetova, top scientists and students Faculty of Physics and Technical Sciences. 
The lecture of the state activist in Cuba comprised three chapters: 
— Modern tendencies and progress in some spheres of knowledge and technologies in the world; 
— Development of science and innovations in Cuba; 
— Achievements of Cuba in biotechnology and advancements in nanotechnologies. 
Speaking about the increasing role of nanotechnologies in the world, Fidel Castro Diaz-Balart noted that the world market of nanomedicine would reach nearly 2 billion dollars next year.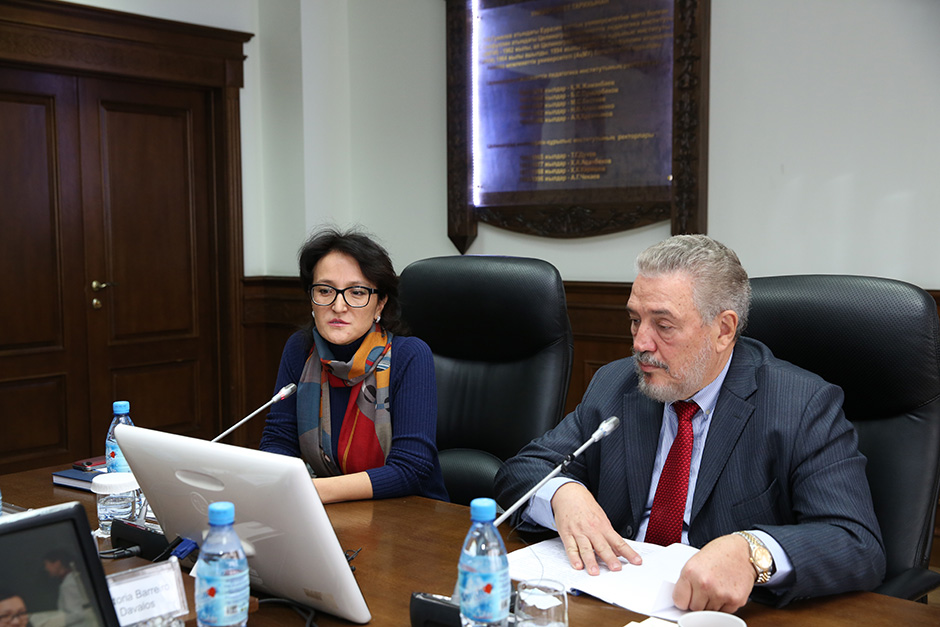 The significant attention was given to the issues of higher education and healthcare. According to Fidel Castro Diaz-Balart's words, the level of population holding degree from higher educationional institutes equals almost 2 mln, nearly 9511 schools and 120 scientific-technological centres function. The number of teachers reached 191, 572, the number of students is 2,5 mln, and that is taking into account the data of census as of 2012, when the population of the Island of Freedom was about 11 mln people. 
The life expectancy in the country is 80 years. "The cost of the cure in the country is quite low, but is not inferior to the quality of medical service in the USA and Canada", said the comandante's son. 
Summarizing the results of the meeting students asked the guest several questions on nuclear politics of the state. 
The proponents and opponents had to acknowledge a certain socialistic, antiimperialist policy, adherence of the independence of Cuba from American influence of the great comandante Fidel Castro Rus. 
By acknowledgement of the US President Barack Obama himself, Cuba did not bow down to the Americans. International isolation as such collapsed. 
Nowadays, the American-Cuban diplomatic relations set in XIX century and torn in 1961, were restored after 54 years — 20 July 2015. And on 14 August 2015 the State Secretary of the USA John Carry managed to visit Cuba to start the American embassy in its capital and solemnly raise the American flag.
Use of materials for publication, commercial use, or distribution requires written or oral permission from the Board of Editors or the author. Hyperlink to Qazaqstan tarihy portal is necessary. All rights reserved by the Law RK "On author's rights and related rights". To request authorization email to
or call to 8 (7172) 57 14 08 (in - 1164)