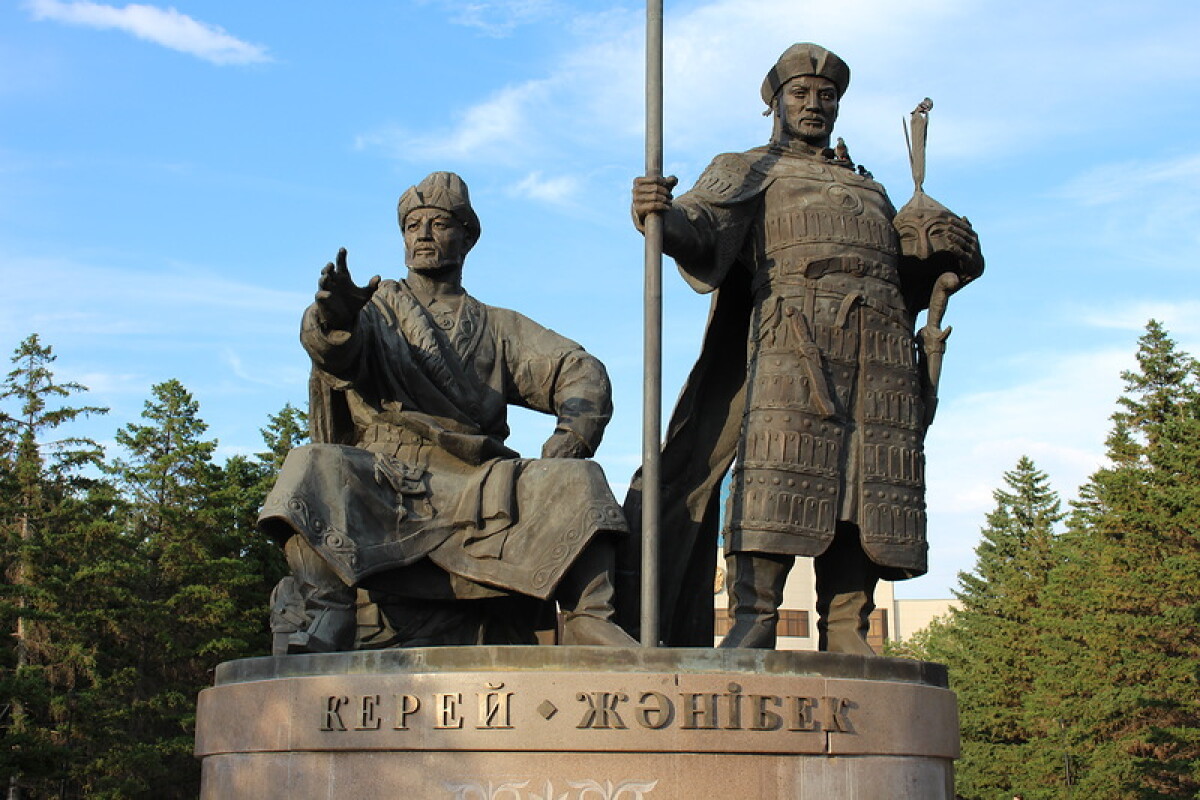 The author of the project "The Universal Genealogy of Chingizids" Gizat Tabuldin has presented the genealogy of the Kazakh khans as a result of many years of research.
Shaping of social and political basis of Kazakh society is related to the principles of succession to the throne and continuity of power of the ruling descendants of Genghis Khan. The history of the dynasty of Chingizids covers the period of more than eight hundred years. The main purpose of our scientific work is to study it.
Genealogy (from Greek: "generation" and "knowledge"), also known as family history, is the study of families and the tracing of their lineages and history. Genealogists use oral interviews, historical records, genetic analysis, and other records to obtain information about a family and to demonstrate kinship and pedigrees of its members. The results are often displayed in charts or written as narratives. We start from the fact that the age of one generation is 20-25 years. It is a common practice in genealogy.
During the Soviet period, the Government didn't support the idea to study dynasties of monarchs. Generations of people in our country grew without having a clear idea of the place and role of monarchs in history of various countries and the significance of political and historical figures, whose names were mentioned in documents and literature, in tutorial and periodic publications.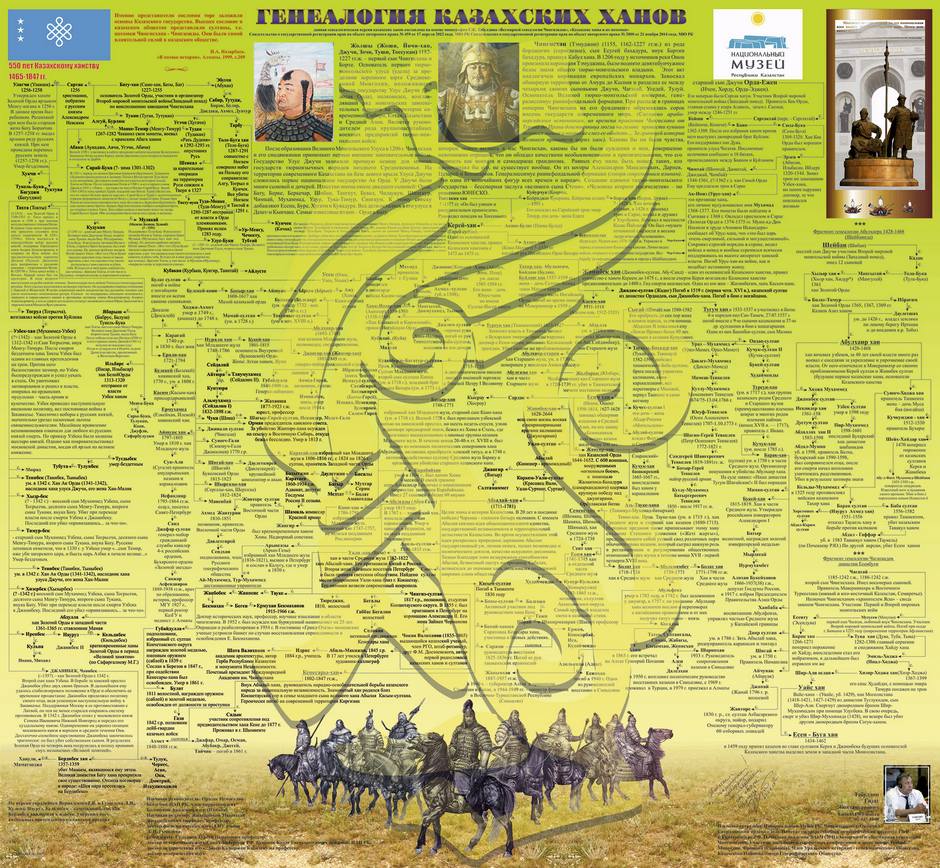 The collapse of the Soviet Union gave us an opportunity to start the fight for the physical and spiritual heritage of Genghis Khan which has increased recently [1, p. 5]. The history of medieval Eurasia has turned into the focus of attention of modern politicians. Scientific achievements in the sphere of genealogy give historians and instrument to verify various historical hypotheses.
Nowadays we observe the situation when the science obtains medieval sources which were unknown to modern researchers before. The works of the famous scientist T.I. Sultanov are among those sources.
Outstanding orientalist Vladimir Tizengauzen (1825-1905) published Volume I ("Fragments of Persian Sources") of the Collection of Materials related to the history of the Golden Horde in 1884. Volume II collected by Tizengauzen and revised by A. Romaskevich and S. Volin was published only in 1941. The works mentioned above contained the most authorities chronicles of the Middle Ages related to the history of the Golden Horde, including the history of Kazakhstan.
The results of conducted research make it clear that the founders of the Kazakh Khanate Kerey and Zhanibek were descendants of Orda-Edzhen who was the eldest son of Dzhuchi.
G. Tabuldin
Research Fellow
National Museum of the Republic of Kazakhstan
References:
1. Olovintsov A.G., Tabuldin G. Zh. Chingizidy: dinastii i epokhi. Astana, 2009. 376 p.
Use of materials for publication, commercial use, or distribution requires written or oral permission from the Board of Editors or the author. Hyperlink to Qazaqstan tarihy portal is necessary. All rights reserved by the Law RK "On author's rights and related rights". To request authorization email to
or call to 8 (7172) 57 14 08 (in - 1164)