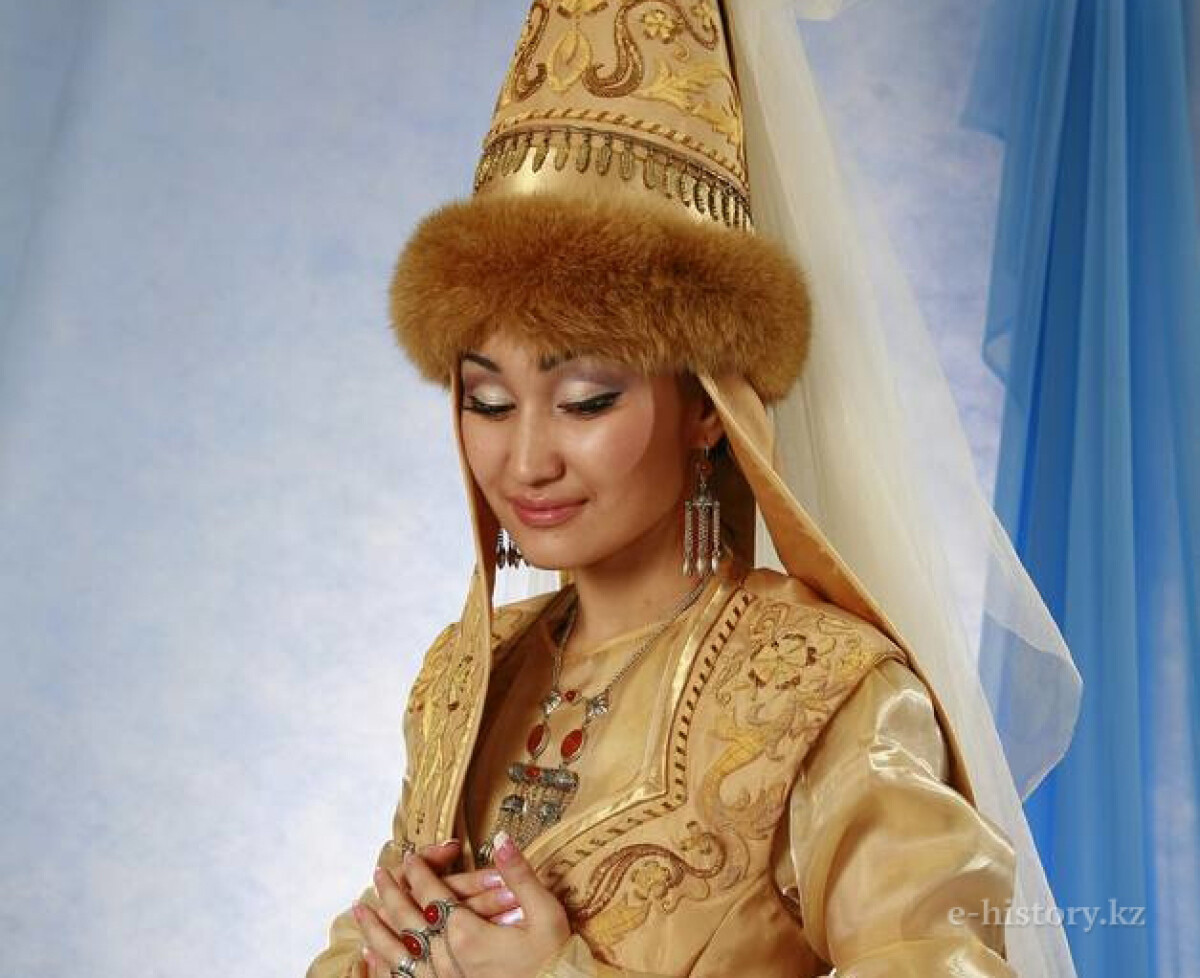 Opening ceremony of the personal exhibition of Aizhan Abdubait will took place in the Museum of the First President of Kazakhstan, Astana, on February 4, 2015
The exhibition named "Golden thread of history" is organized with the aim to show the works of the author giving new life to historical artifacts, ancient traditions of decorative-applied art of the Kazakhs. The history of the Kazakh statehood remained not only in chronicles and legends, but also in the gold patterns created by master-zergers.
The creativity of Aizhan Abdubait is unique. She restores and reconstructs articles of clothing and life of the ancient times. In ancient technique "Zerleu" she creates wedding dresses, national clothes, household goods.
"Zerleu" is not simply technology of gold sewing, it is a special philosophy. According to the author, spun gold embroidery has ancient roots. The Kazakhs decorated in such way the festive clothes, headdresses, household goods of elite. Each subject has large historical and cultural information, it is only necessary to understand and keep it.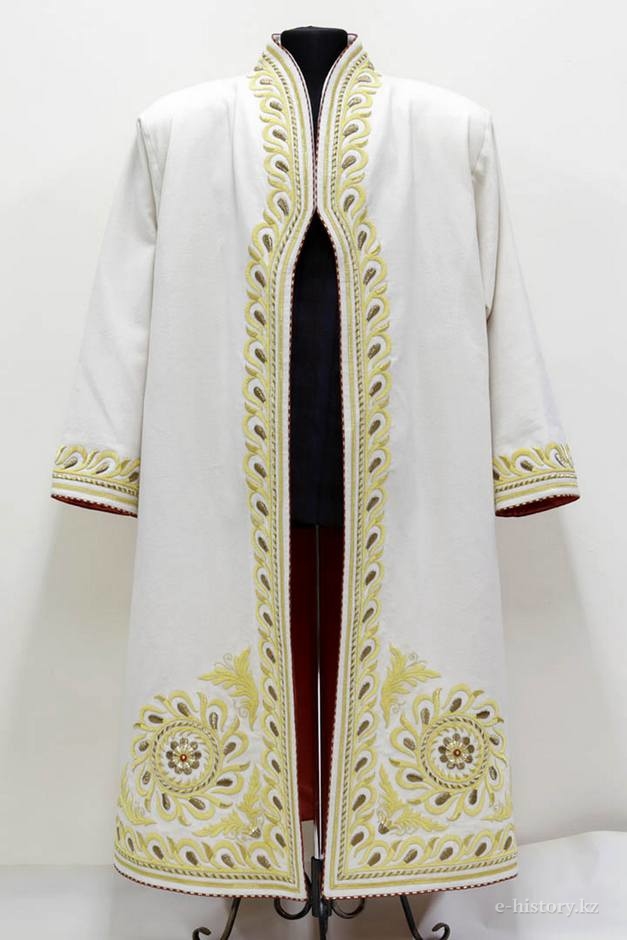 "In order to make something worthwhile, it is necessary to rise on top of that is already made", — in such way A. Abdubait expressed her creative credo. Aizhan became a researcher who restoring the forgotten types and genres of national Kazakh applied art.
The restoration of technology of the well-known Kazakh zergers of the 18th-19th centuries became a result of long, laborious work (the works with spun gold embroidery ("zer") were made only for representatives of the nobility: khans, biis, sultans). As a rule, because of archeological excavations are taken small fragments of the magnificent clothes storing not deciphered secrets of ancient masters. Studying from the ethnographic and historical point of view of household goods and ceremonial clothes of the Kazakhs allowed A. Abdubait recreating many historical artifacts. Among them: set of khan clothes, a military uniform of Zhangir-khan, beshmet of Fatima khansha and other reconstructions of clothes and subjects of use of the Kazakh nobility having undoubtedly important scientific value besides a high level of art execution.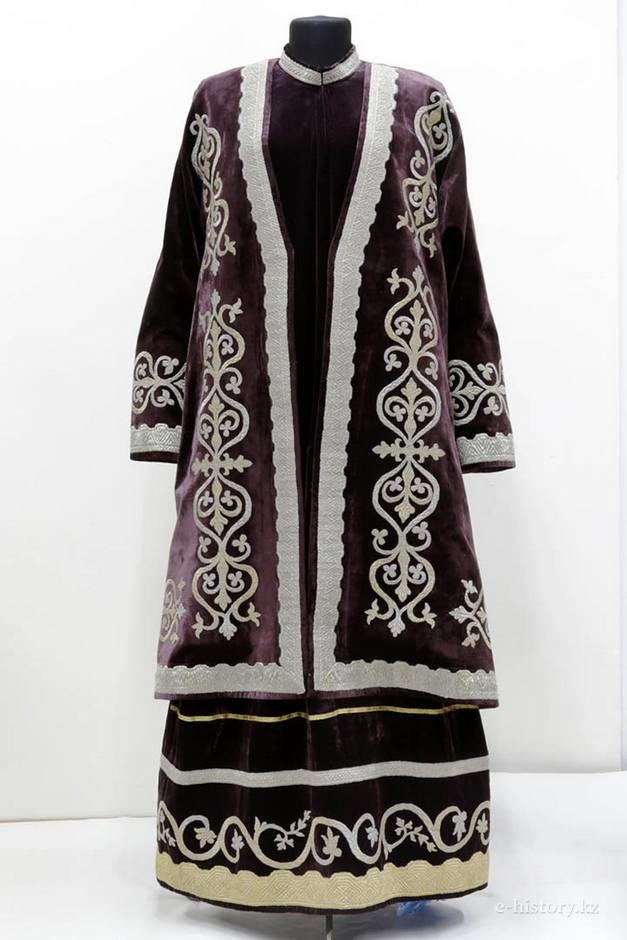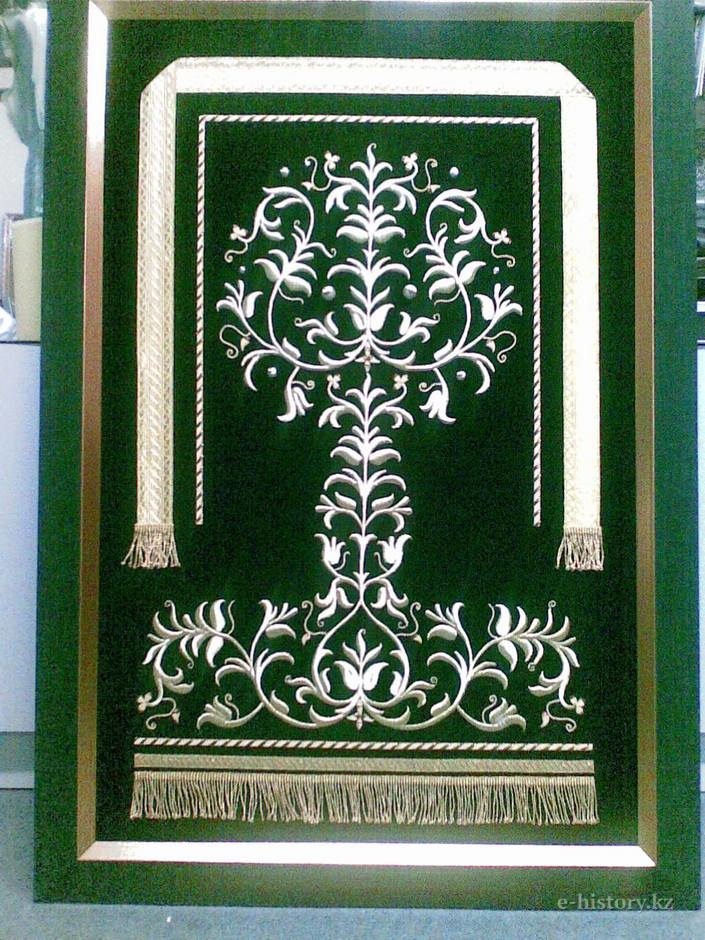 A. Abdubait's works are in collections of the Central state museum of the Republic of Kazakhstan, Museum of the First President of Kazakhstan, and regional museums of Kazakhstan.
The tradition of the masters working in "Zerleu" technique is revived up-market art of the elite, a cultural property of the Kazakh people that came from ancient time. Everybody who sees the exhibition "Golden thread of history" which demonstrates clothes, wedding dresses with spun gold embroidery will be able to be convinced of it.
The exhibition will remain in the Museum of the First President of Kazakhstan until March 2, 2015.
For general information, call +7 (7172) 75 12 15, 75 12 85, 75 12 14
Use of materials for publication, commercial use, or distribution requires written or oral permission from the Board of Editors or the author. Hyperlink to Qazaqstan tarihy portal is necessary. All rights reserved by the Law RK "On author's rights and related rights". To request authorization email to
or call to 8 (7172) 57 14 08 (in - 1164)