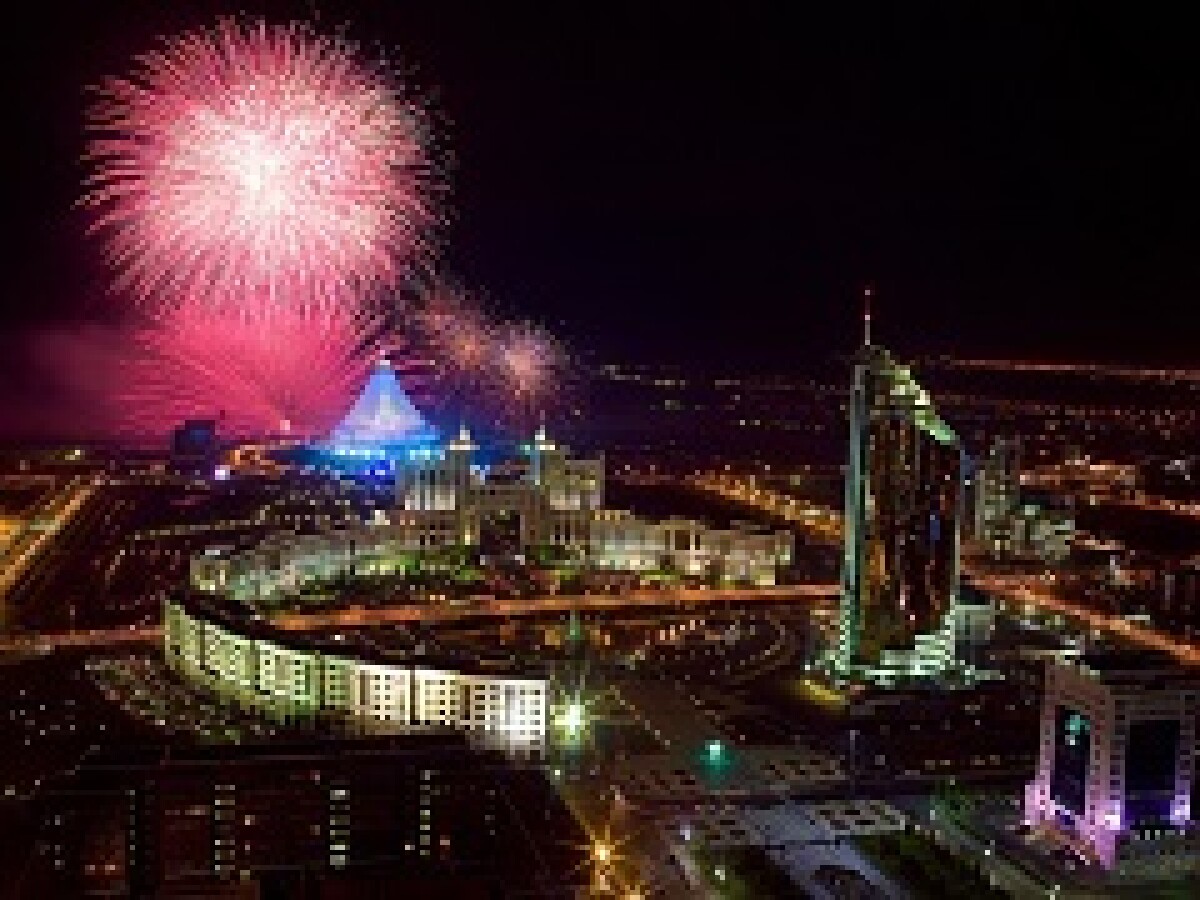 The capital of Kazakhstan Astana, its modern image is a source of pride of Kazakhstanis due to its architectural uniqueness, beauty and style, combining hi-tech with the symbols of national culture
has several significant dates in its history
October 20, 1997, the most important date since independence of the Republic of Kazakhstan was adopted. On this day, 20 years have passed since the signing of the Decree, according to which, from December 10, Akmola is declared the capital of Kazakhstan.
The decision to move the capital from Almaty to Akmola was made after the in-depth work of the head of state, which reinforced the knowledge that an outstanding Kazakh scientist, academician Kanysh Satpayev proposed to appoint the central city - Karaganda or Tselinograd as the capital of Kazakhstan. This proposal was justified by the fact that the capital of such a huge country should not be on the outskirts of its territory.
Khrushchev once spoke out for moving the capital to Tselinograd. Perhaps, Tselinograd would have received the status of a capital earlier, but in 1964 Khrushchev was displaced by Brezhnev.
These historical facts have stimulated the President in unconditionally deciding on the appointment of Akmola as the capital of independent Kazakhstan. In addition to the geographical factor, many other criteria were considered in the capital transfer, including socio-economic indicators, climatic conditions, seismic activity, the ecological situation in the city, the state of engineering and transport infrastructures and prospects for their further development, communications, construction complex, and labor resources and so on.
The main industrial potential of the country was located in the central and northern regions. But in 1991, the population in these areas declined sharply, as emigration of the non-indigenous population began - in connection with the demographic crisis the productivity of industrial facilities began to decrease, which aggravated some social problems in these areas. At that time, in the south, overpopulation was observed, and the unemployment rate increased. The transfer of the capital could solve these and many other problems.
The development of this project and its announcement to the Parliament were not easy, as it was natural to want to remain in warm and blossoming Almaty than to move to the open to all winds Akmola. But after a serious discussion, the deputies agreed on the need to move the capital from Almaty to Akmola.
Thus, despite the fears and doubts of Kazakhstanis, Astana has become the capital of Kazakhstan, today visualizing the beauty and strength of our state, our people.
Translated by Raushan MAKHMETZHANOVA
Use of materials for publication, commercial use, or distribution requires written or oral permission from the Board of Editors or the author. Hyperlink to Qazaqstan tarihy portal is necessary. All rights reserved by the Law RK "On author's rights and related rights". To request authorization email to
or call to 8 (7172) 57 14 08 (in - 1164)