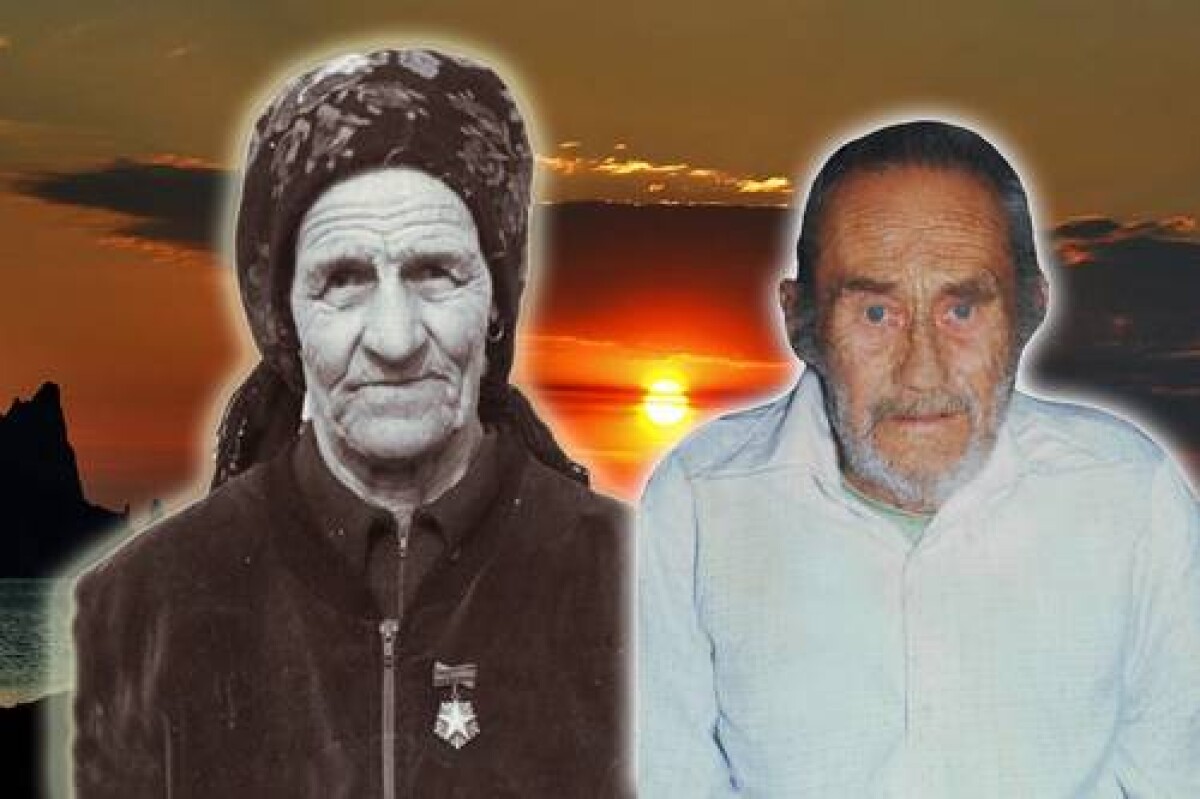 Halel Maslov is one of the merited graduates and staff members of the L.N. Gumilyov Eurasian National University
Halel is a faculty member of the People's Assembly of Kazakhstan that was established at the University two years ago. He was awarded the Jibilee Medal dedicated to the 20th anniversary of the People's Assembly of Kazakhstan. Halel speaks Kazakh fluently and has a big multinational family.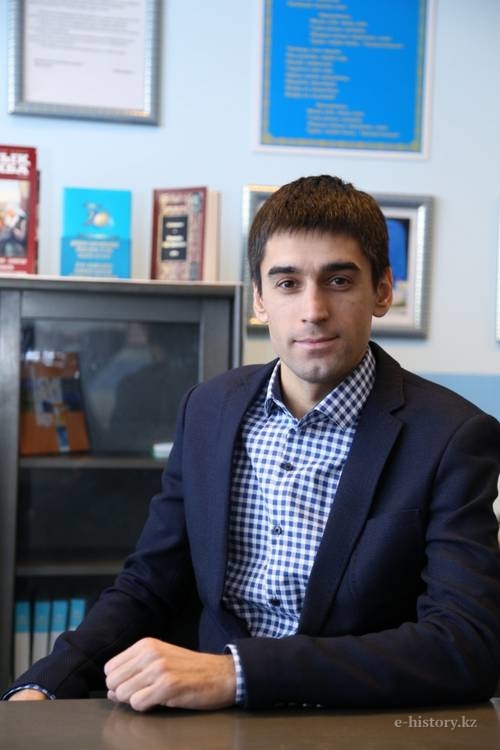 "I don't have blonde hair and blue eyes, but I'm ethnic Belarussian. My mother is Azerbaijani as you can see in my appearance, and my father has Tatar blood in his veins," tells Halel.
His grandfather Nikolai was wounded seriously in a battle during the Great Patriotic War. In a hospital in Saraichik, he met Mariyam, a Tatar young woman who worked there as a nurse.
The meeting of the two young people turned into the mutual love. They got married and give birth to ten children. Today Nikolai and Mariyam have more than fifty grandchildren and great-grandchildren. All of them speak Kazakh fluently.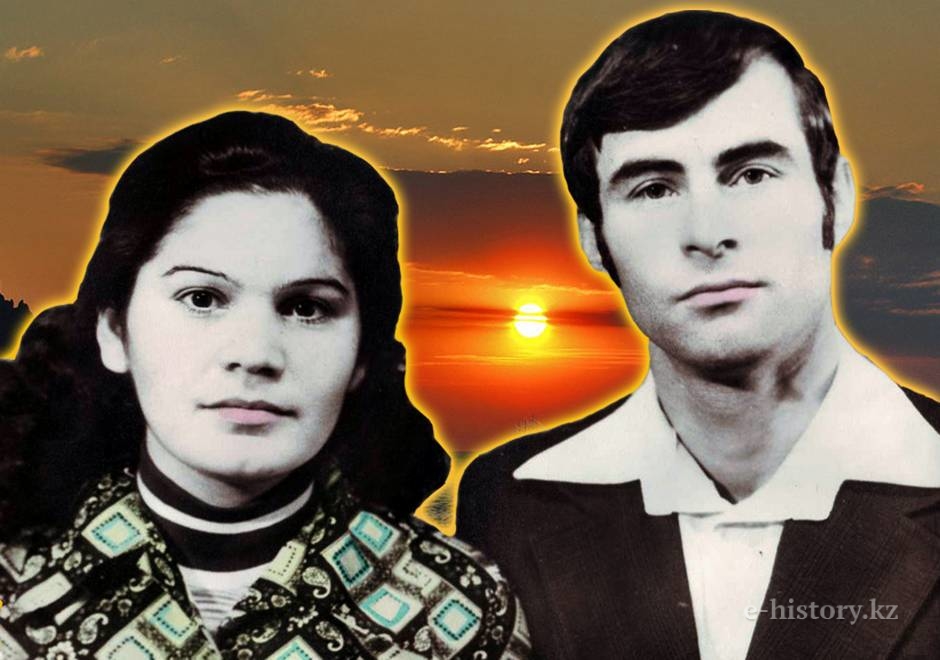 Halel's parents, Boris and Gulbike
"I'm the third of five children of Boris, the eldest son of my grandfather Nikolai and his spouse — Azerbaijani girl Gulbike. My parents are agronomists. They established their family in 1977," said Halel.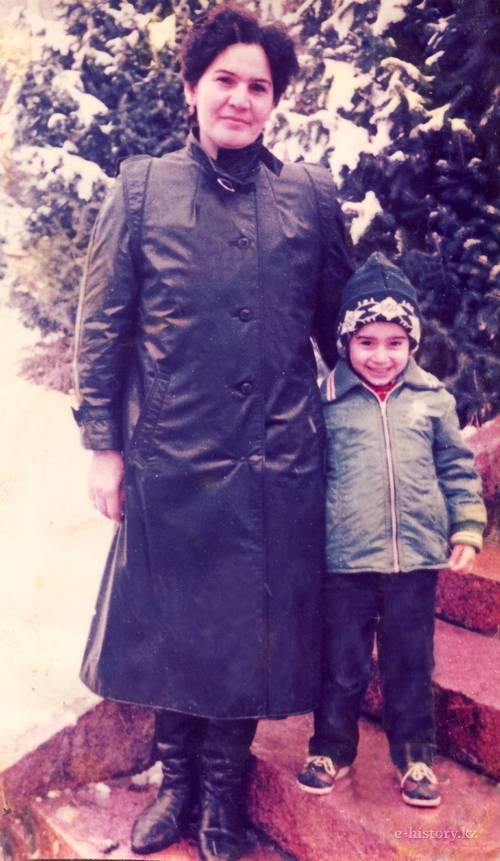 Halel and his mother
Halel Maslov was born on 23 January 1986 in the Saraichik village, Makhambet area, Atyrau region. In the Middle Ages, Saraichik was the capital of the Nogai Horde, and later — the Kazakh Khanate. Mausoleums of seven Khans are located there and Halel talks to me proudly about his native village.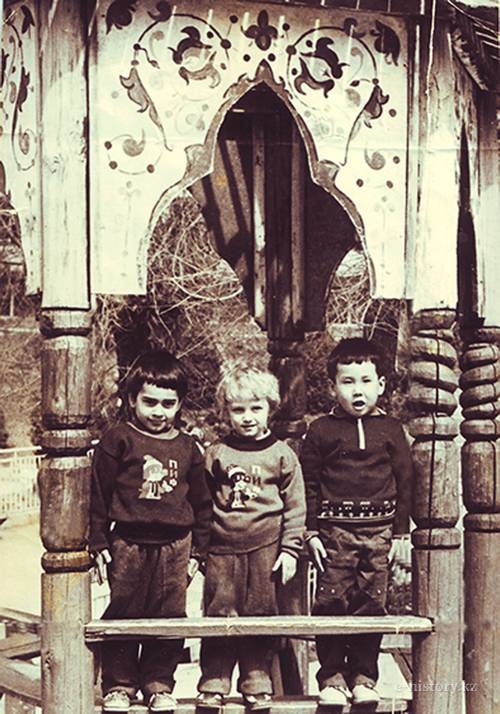 Childhood friends
In 2003 Halel graduated from a secondary school and entered the L. N. Gumilyov Eurasian National University. He studied the Law and Economy at the Faculty of History.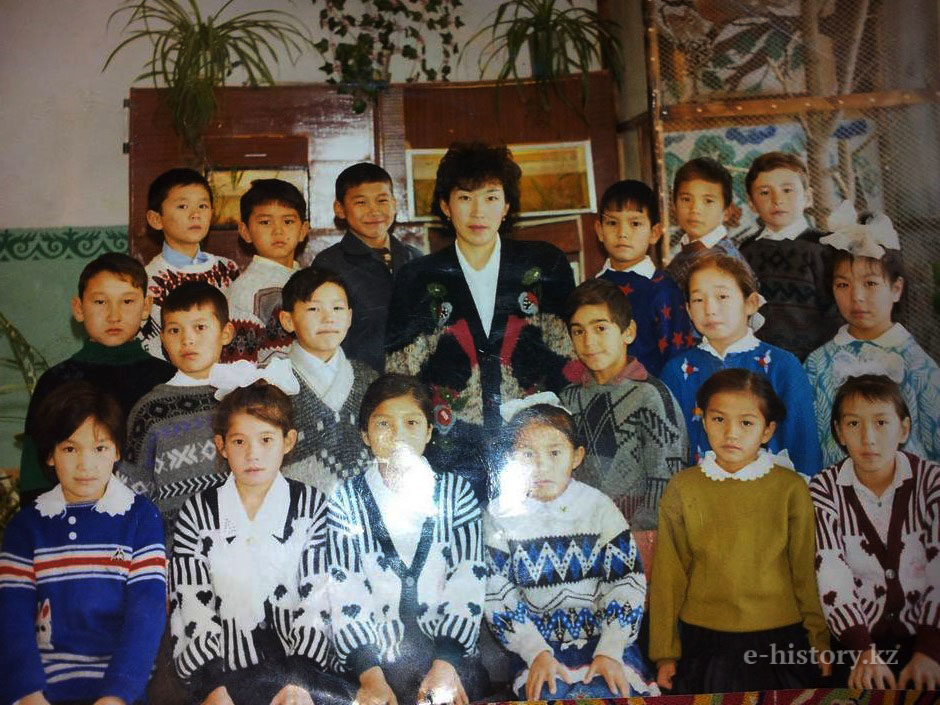 Halel with his classmates
After graduation he started the MA programme in Archaeology and Ethnology (Kazakh language of study).
It's noteworthy that when I studied at the University we started each course with my family story. All students showed interest in it, and my group mates, in particular, ethnic Kazakhs who graduated from Russian schools, were surprised by my Kazakh. People around are always impressed by me speaking Kazakh without making any mistakes and elderly persons bless me: "If only our children and grandchildren could speak the national language like you..." In these moments I'm proud of myself and really happy," said Halel.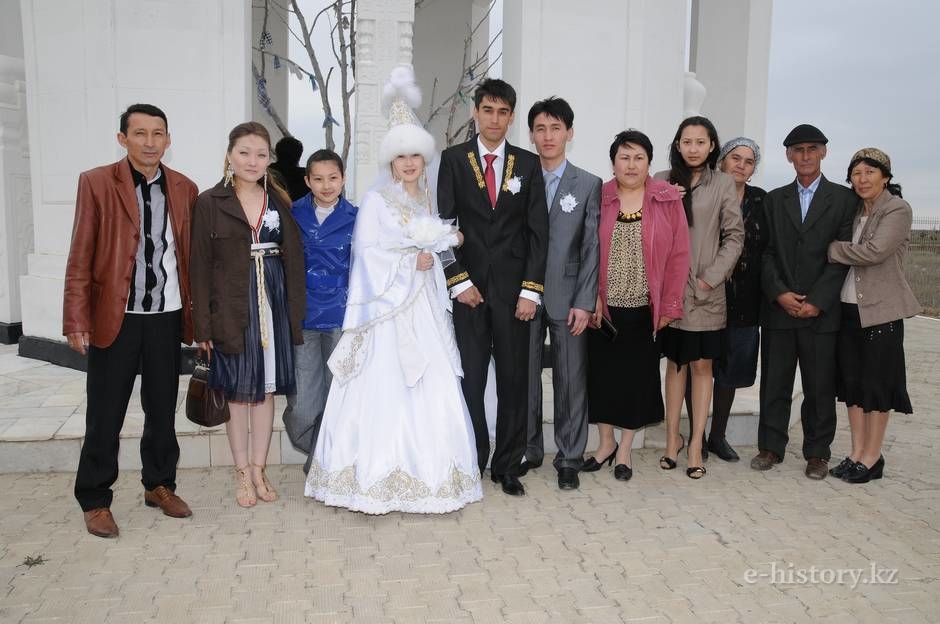 Halel's wedding ceremony
Halel tells about his family:
"In 2010 I married Dana, a Kazakh girl from the Argyn clan. Now we have two little daughters — Amina and Zarina. If God wills, our family will be larger soon."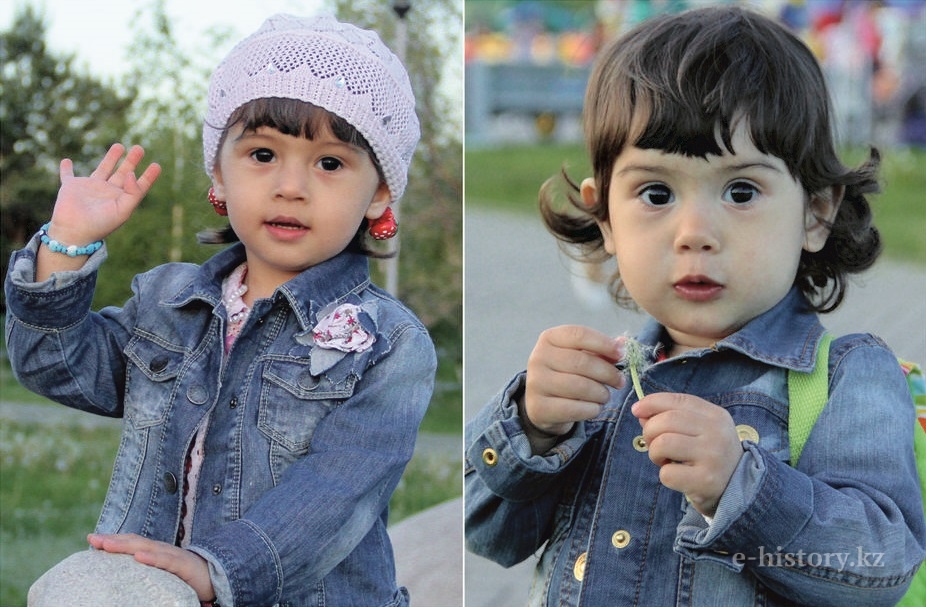 Halel's daughters — Amina and Zarina
"Being a national of the country where I was born and grew up I cannot fail to mention positive developments in the republic. The most important achievement of our nation and the President is the establishment and fruitful work of the People's Assembly of Kazakhstan. This has made our country a model of stability and tolerance," — shared his thoughts on the national unity in Kazakhstan Halel.
When he speaks on his dreams, Halel stresses his wish to raise his children as patriots and thereby contribute to the development of the independent country.
Zangar KARIMKHAN
Use of materials for publication, commercial use, or distribution requires written or oral permission from the Board of Editors or the author. Hyperlink to Qazaqstan tarihy portal is necessary. All rights reserved by the Law RK "On author's rights and related rights". To request authorization email to
or call to 8 (7172) 57 14 08 (in - 1164)