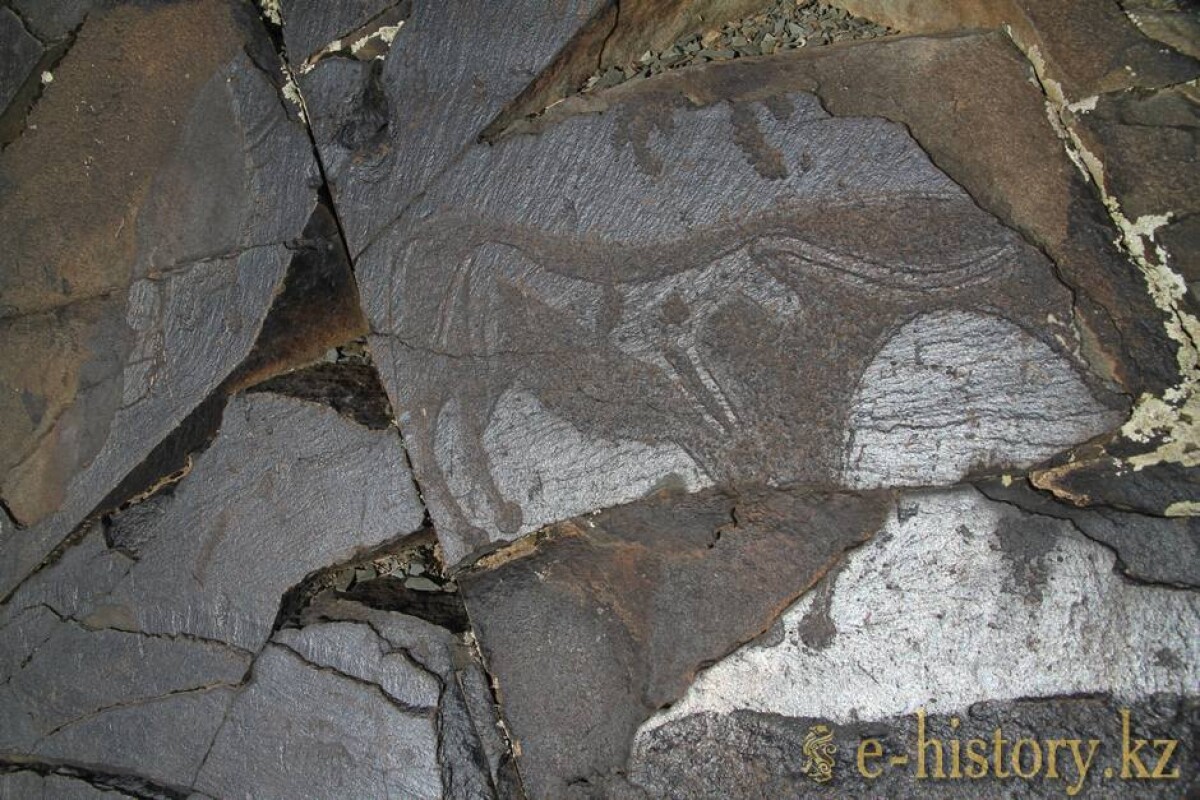 The Republican State Institution "The State Historical Cultural and Natural Reserve Museum "Tamgaly" was established in 2003.
The Republican State Institution "The State Historical Cultural and Natural Reserve Museum "Tamgaly" was established in 2003 by the Decision of the Government of the Republic of Kazakhstan. In 2004 petroglyphs of the archaeological landscape of the Museum "Tamgaly" were inscribed on the UNESCO World Cultural Heritage List.
The Reserve-museum of "Tamgaly" is situated in the southeast of Kazakhstan, in the natural boundary of Tamgaly located in the southeast part of Chu-Ily Mountains, 4 km to the northwest from the village of Karabastau of Zhambyl area of Almaty oblast (170 km to the northwest from Almaty city).
The Museum is considered to be a unique witness of the lost steppe civilization whose important characteristics were an extremely high adaptability to the natural environment and the use of natural landscapes in an ecologically friendly and non-intrusive way.
The archaeological complex of Tamgaly has more than hundred different types of monuments on the area of approximately 900 hectares. They are compactly located groups of petroglyphs, settlements, burial grounds, cult constructions which dated back to the period from 14th century B.C. to the beginning of 20th century A.D. In general, archaeological monuments of the complex are very well kept and harmoniously located in the landscape in the form of ruins of stone constructions, including dwellings, shelters for cattle as well as sepulchral fencings and barrows, rock art carvings.
Petroglyphs carved on the rocks are the most widespread monuments of the Museum "Tamgaly". They were made using the technique of carving by the stone or metal tool. During the documentation process all of them were divided into 48 separate complexes. Five groups containing more than 3000 thousand petroglyphs of the special value are the most outstanding among them.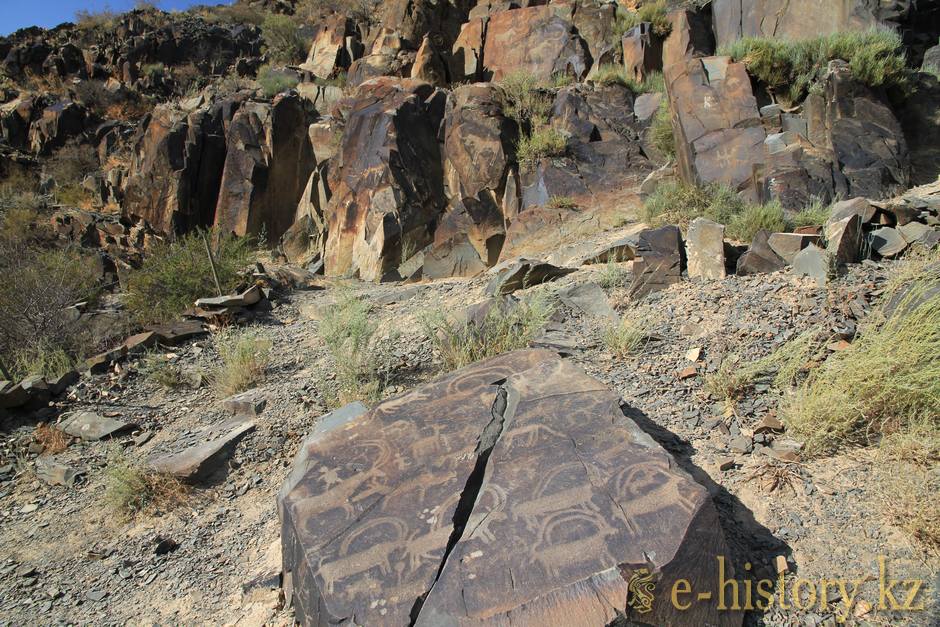 The following most valuable petroglyphs survived: large figures which have been deeply carved by the sharp tool, presented by the wide repertoire including unique forms of sun headed deities, zoomorphic creatures dressed in animal skins, certain syncretic beings, "dress up", and also a wide spectrum of different animals. Significant in terms of size and impressing by it 7 "sun-headed" deities carved over small dancing and praying people picture is considered to be the original masterpiece of rock art.
The large size of early petroglyphs, their unique graphic content and iconography give them the weight and significance equal to the most valuable images of rock art of the Central Asia.
Contacts:
Office phone number: 8(72770) 21854
Visit-Centre in Karabastau village: 8(72759) 30210; 8-701 7336850, 8-777 1218179
tel/fax 8(72770) 21296; 8(7272) 2797483
E-mail: tamgaly@mail.ru
Material is provided by the Reserve Museum "Tamgaly"
Use of materials for publication, commercial use, or distribution requires written or oral permission from the Board of Editors or the author. Hyperlink to Qazaqstan tarihy portal is necessary. All rights reserved by the Law RK "On author's rights and related rights". To request authorization email to
or call to 8 (7172) 57 14 08 (in - 1164)