Birthday of academician K.Satpayev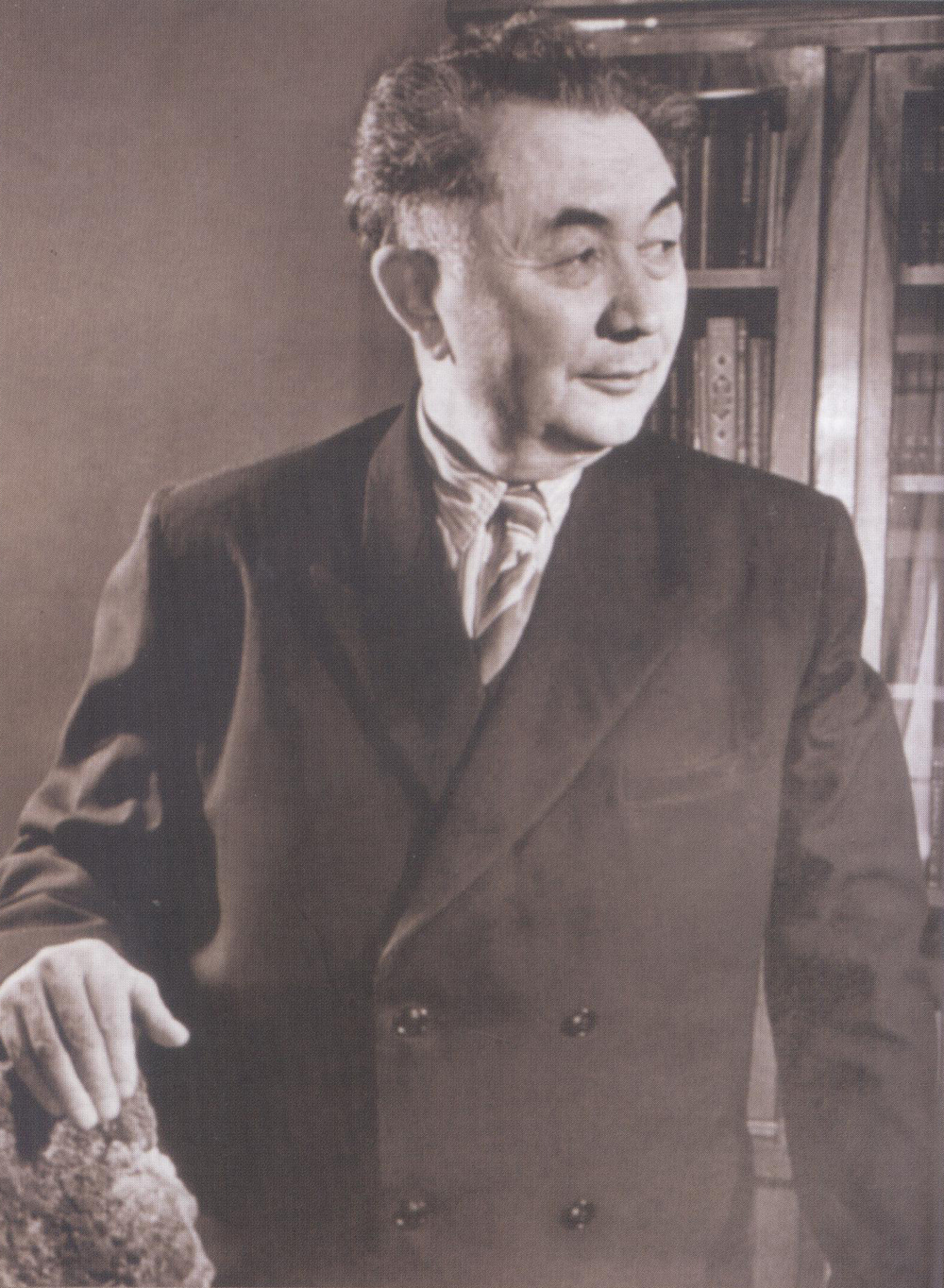 Kanysh Imantaevich Satpayev was the geologist, pioneer of numerous mineral deposits in Kazakhstan, as well as the scientist and first president of the Academy of Sciences of Kazakhstan.
Kanysh Satpayev was born April 2, 1899 in Bajanaulsky area of ​​Pavlodar region.
In childhood Satpayev had different name not Kanysh, he was given the name Gabdul –Gani. When he went to Russian-Kazakh school, his first teacher wrote his name in the Russian way — Kanysh. He became known worldwide under this name. After high school, he went to the pedagogical seminary, then to mining faculty of Tomsk Institute of Technology.
K. Satpayev continually sought to knowledge, interested in everything new, unknown and not only in his chosen profession of geologist.  In his youth he already composed the textbook of algebra and collected works of folk art. He was interested in archeology, studied the stone statues, rock carvings, architectural monuments. His important finding was the plate with an inscription of Timur, which was found near the ridge of Ulytau on the hillside Altynshoky. Now this plate is in one of the halls of the Hermitage.
Future academician and geologist by profession he had deep knowledge in the social science. In 1927 in Moscow, he published the book "Er – Edige" monument folklore. By his initiative the work on the two-volume edition had begun, then the multi-volume history of Kazakhstan and Sh.Valikhanov's collected works in five volumes.
Mostly he loved to travel through endless lands of Central Kazakhstan, revealing their secrets. Every geologist wants to open a treasure, which the earth keeps. Satpayev's dreams came true: opened by him deposits of manganese ore of Nayzatas and Dzhezdy, fully provided World War II needs of ferrous metallurgy of the Urals and Siberia.
"Mind and hammer" - that's the motto of international geologists. Satpayev missed the words about love for people and for his native land in this motto.
The names of streets and universities were given the name in his honor, not only in his motherland, but also in space. In the infinite expanses of the universe, the planet in 2402 "Satpayev", at a distance of hundreds of millions of miles from Earth, makes its eternal progress. A new mineral was named "Satpayev" in his honor. 1999 was declared the Year of Kanysh Satpayev by UNESCO, for the 100th anniversary of, the scientist, academician and the first president of the Academy of Science of the Kazakh SSR. 
Для копирования и публикации материалов необходимо письменное либо устное разрешение редакции или автора. Гиперссылка на портал Qazaqstan tarihy обязательна. Все права защищены Законом РК «Об авторском праве и смежных правах». mail@e-history.kz 8(7172) 79 82 06 (внутр. – 111)