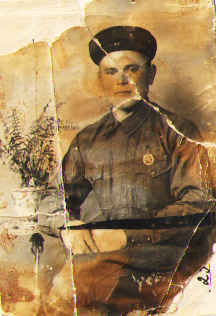 April 23, 2015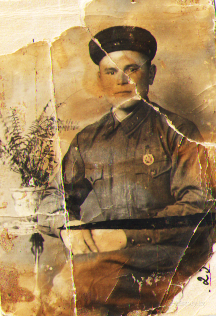 Time flies. Many years passed since that unforgettable and terrible day.
About the Great Patriotic War I only know from textbooks, literature, movies and also from the stories of veteran, who live on the same street as me, Alexander Yerachin. He is a live witness and participant of that cruel, bloody and brutal war.
Alexander Yerachin was born on November 22, 1918 in the village Zelenyi of Ispulsky district of Guriyev region, in the family of ordinary workers. His childhood was difficult, hunger and poverty.
Despite difficult childhood he had strong desire to study. After 8th grade he enrolled in the college of craft. He managed to master many professions, especially carpenter's profession. However, he was not able to continue his study.
"... It was my turn to go to army. I was called to military commissariat", — wrote in his diary Alexander.
His service as the staff sergeant of a platoon in the ranks of Reconnaissance Company began before the war.
He dreamed of peaceful army service, made plans for the future, wanted to become the officer and military skills. From year to year he kept the personal diary in which wrote down the brightest events from the life.
"War!" This fatal not in his diary was written with a red pencil: "On June 22, 1941, treacherous attack of fascism. Alarm to all garrison". Having read many books and seen many movies about the Great Patriotic War, I understand that this day destroyed all plans and dreams. At that time he was only 23 years old.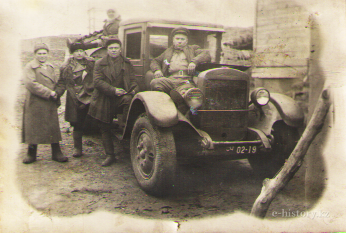 The veteran passed a long front way, releasing the lands of Small Prussia and Poland.
It was unavoidable. The war left an indelible, irreparable mark not only in the soul, but also on a body. During one of fights near Smolensk he was wounded in the left hand and the right foot. "My health condition was hard, right leg was broken. Clothes and boots are torn into pieces. I was in danger to be forever without leg..." — wrote in his diary veteran. He hardly opened his eyes, whole body was in bandage and pain was all over the body. He realized that he was in the hospital. Doctor nodded pleasantly to him and said: "Everything is ok, all worst is behind, now you will live".
Doctors managed to save his leg, having withdrawn one splinter, but one more remained in his leg. In May, 1943, after spending some time in hospital Alexander was demobilized and returned to the home village.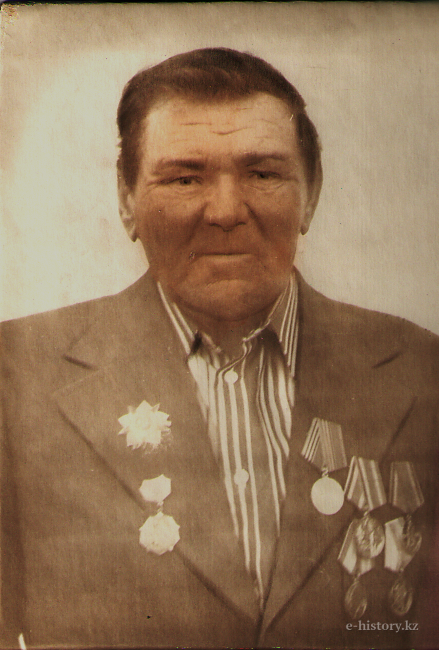 Many people supported him, who returned from the battle not only with physical, but also with mental injury. Among them was a young cashier of the bank Vera Vyaznekovceva, who revived his faith in the future and forever remained in his heart. Their friendship grew into big love. In November 1943, the got married. They raised ten children and gave them a higher education. Few years he worked as carpenter and military instructor in the school.
He saw weddings of his children and his grandsons. However, every year his health deteriorated. The splinter which remained in his leg reminded about it, pain was really acute. Later in 1994 his leg was amputated. After amputation of his leg Alexander lived three years and then passed away.
In family archive of the veteran there are many awards, medals for bravery and courage, also for glorious heroic combat path.
Let the glory of the Soviet soldiers of this great, fair and liberating war forever remains in the history. We should take cate of military awards and family relics of our heroes. We should know combat the path of our veterans, remember and tell about them to the contemporaries and future generations.
Anzhelika Maleva,
Pupil of 8th grade of school named after Zhambyl Zhabayev
Esbol village, Atyrau region
Use of materials for publication, commercial use, or distribution requires written or oral permission from the Board of Editors or the author. Hyperlink to Qazaqstan tarihy portal is necessary. All rights reserved by the Law RK "On author's rights and related rights". To request authorization email to mail@e-history.kz or call to 8 (7172) 57 60 13 (in - 1163)