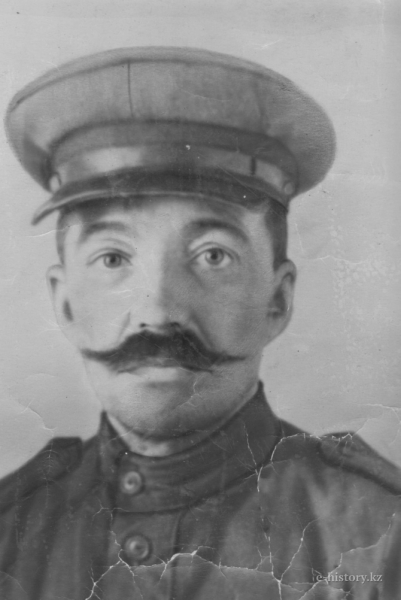 19 May 2015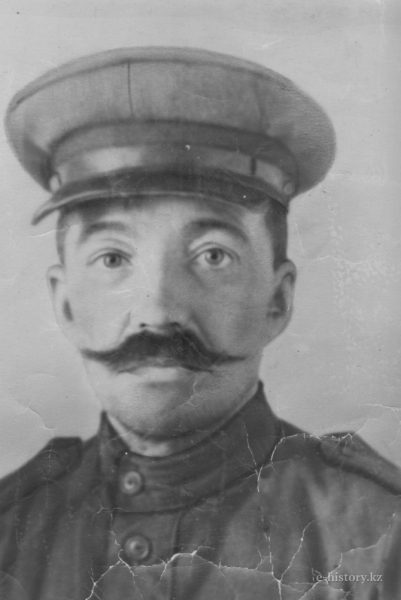 My grandfather Abdulla Tyumenev was born in 1904. He was sent to fight in the Great Patriotic War by the Petropavlovsk Recruitment Office in May 1943. He already had a wife and two sons. My grandfather served as a part of the 48th Guardian Cavalry Regiment of the 13th Guardian Cavalry Division of the 6th Guardian Cavalry Corps.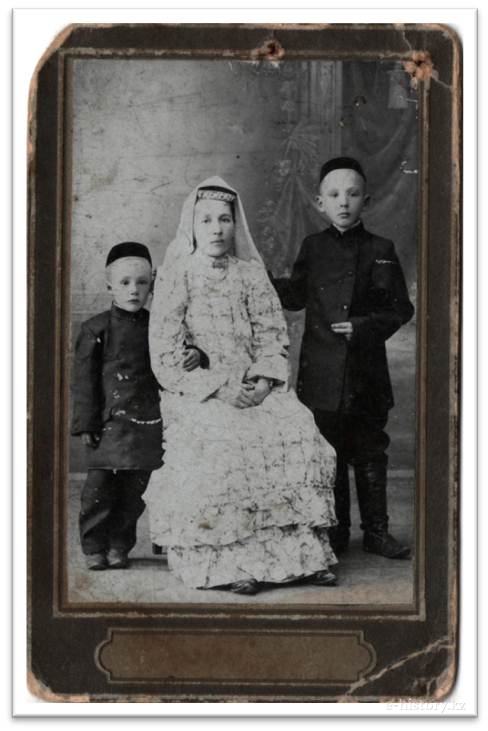 Abdulla Tyumenev (left) is four years old, 1908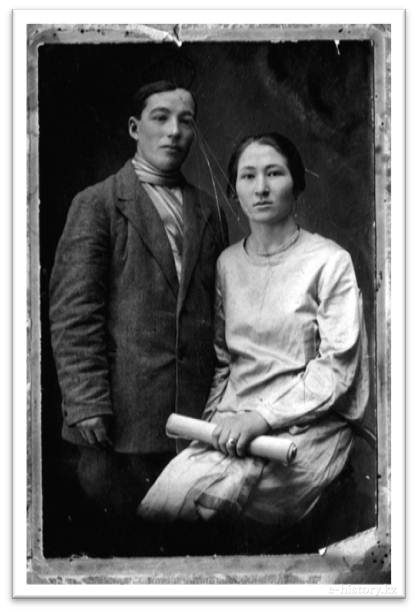 Abdulla and Amina Tyumenevs on their wedding day, 1930
Unfortunately, until recently, we knew nothing where and how my grandfather served. He didn't like to remember his life on the front and told that it would be better if we never experience that. I know only one thing from his short and rare stories — he was a cavalryman and delivered ammunition and food to Soviet soldiers and officers. Destiny played its card and even during the war my grandfather never abandoned his favourite animals. From his early childhood, Abdulla Tyumenev liked horses.
However, last year I found a brief note about my grandfather in the fourth edition of the book entitled "Soldaty Pobedy" ("Soldiers of Victory"). Then I started searching more detailed information about his military path visiting specialised websites. And once on www.podvignaroda.mil.ru I came across a small article about my grandfather.
It turned out that at great personal risk moving under the enemy's fire Abdulla Tyumenev delivered ammunition to military units in time, evacuated injured military men, provided first medical assistance and brought them to hospitals. Only in the battle of the Brody-Lvov highway my grandfather evacuated seventeen wounded Soviet soldiers. For his military achievements, Abdulla Tyumenev was awarded the medal "For Military Merits".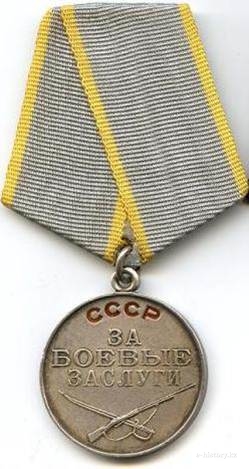 The Order of the Patriotic War of II class, the medal "For the Victory over Germany", jubilee medals and certificates of appreciation are also among his awards.
While my grandfather fought in the war, his wife Amina Tyumeneva waited for him, took care of their children and worked at a factory. She sewed clothing for soldiers and officers of the Soviet Army.
In May 1945, Abdulla Tyumenev returned home. In 1946-1956 four children were born in the family. My mother Ramzia became the fifth child of Abdulla and Amina Tyumenevs.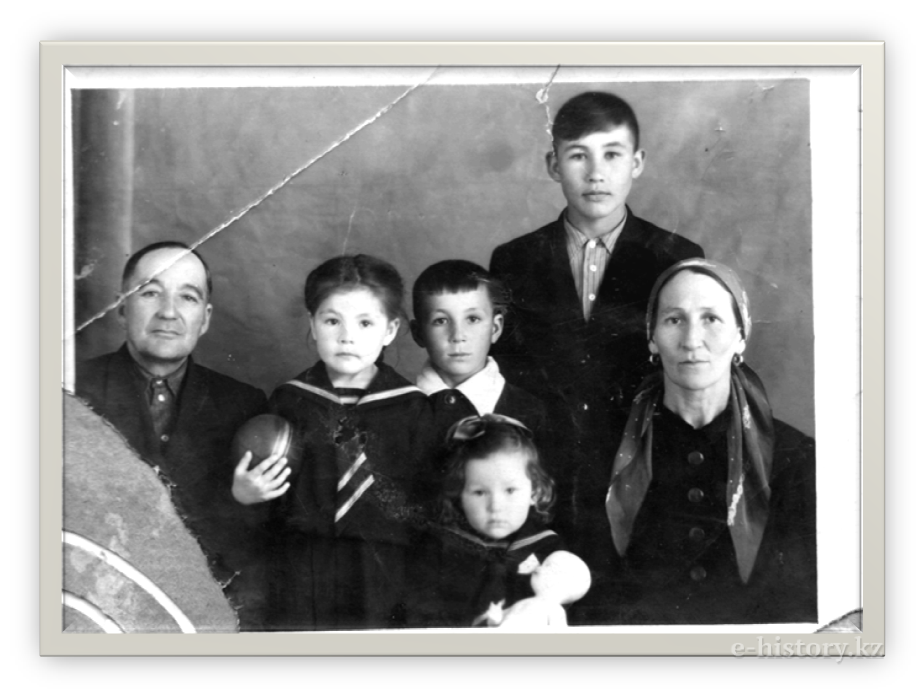 The Tyumenevs, 1955
After the Great Patriotic War, my grandfather continued working for the benefit of his Motherland. For his labour, Abdulla Tyumenev was awarded the medal "Retired Worker". He passed away in July 1986 and buried in the city of Petropavlovsk.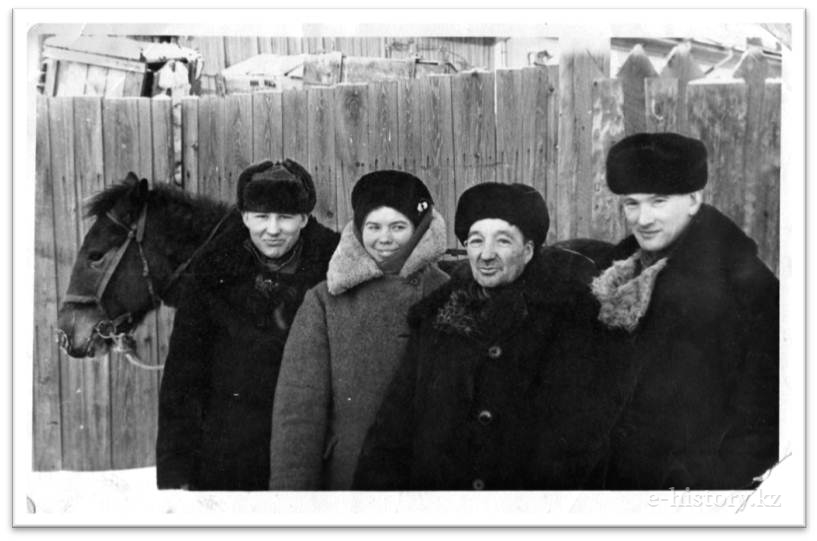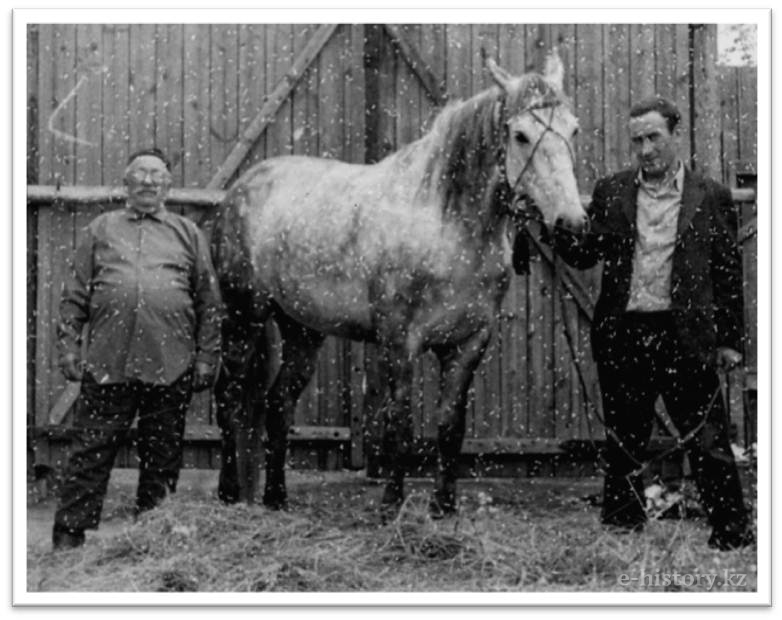 Abdulla Tyumenev was a warm-hearted and understanding husband, very caring and a little bit strict father. He was also a wonderful grandfather for his grandchildren! I am proud that I had such a great grandfather! And the memory of him will remain in our hearts forever!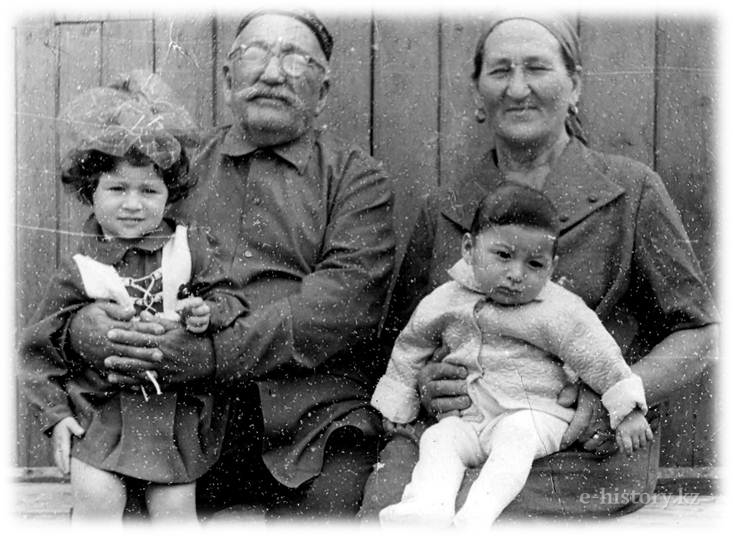 I, my brother, grandfather and grandmother
My grandfather's certificates and medals have been preserved by his wife Amina. In our family, they are real relics and we will pass them to our grandchildren and great-grandchildren!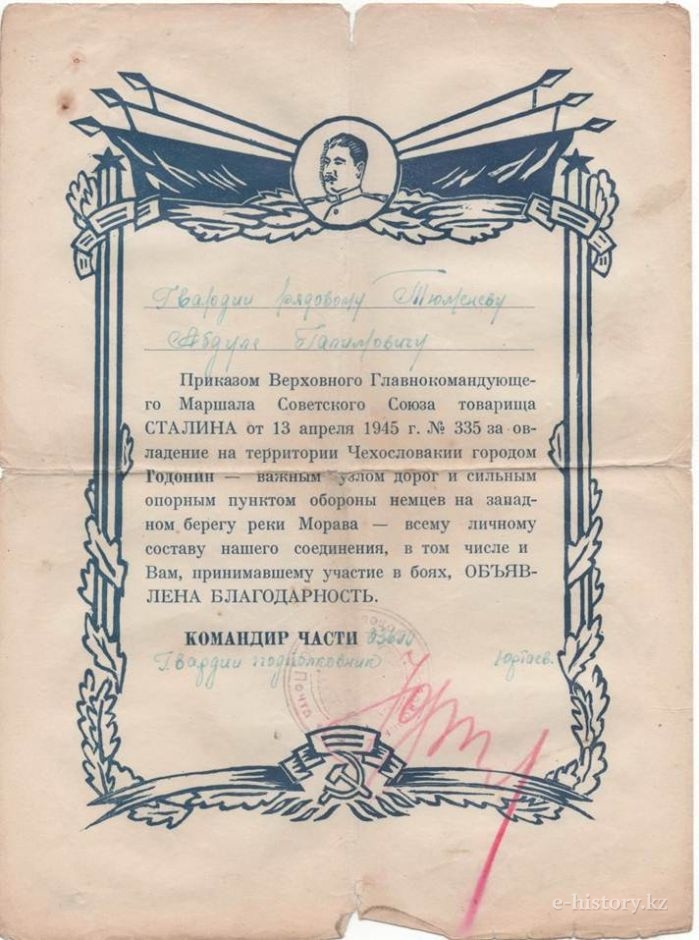 Bolshebratskaya Elmira,
Speech Therapist,
Petropavlovsk, North-Kazakhstan region