In 2005 the Ecological Museum was opened in Karaganda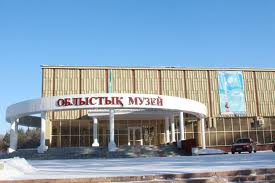 The Ecological Museum designed by the public association "Karaganda Regional Ecological Museum" with the financial support of the Dutch charity foundation Hivos was opened in Karaganda.
It is aimed at the preservation and development of environmental culture and ensuring free public access to environmental information. Interactive expositions, built in pseudo-realistic manner, talk about the burning environmental problems in Central Kazakhstan — about the history and consequences of nuclear testing at the Semipalatinsk test site, and anti-ballistic missile site Sary-Shagan. The EcoMuseum pays great attention to the history and problems Baikonur Cosmodrome and local heavy industry.
Для копирования и публикации материалов необходимо письменное либо устное разрешение редакции или автора. Гиперссылка на портал Qazaqstan tarihy обязательна. Все права защищены Законом РК «Об авторском праве и смежных правах». mail@e-history.kz 8(7172) 79 82 06 (внутр. – 111)