Birthday of Kimal Akishev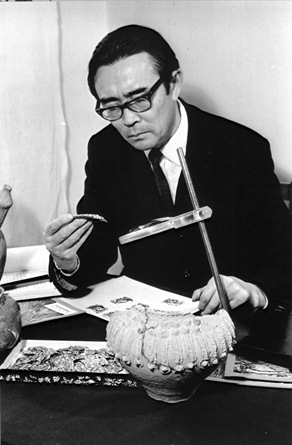 Kimal Akishev (1924–2003) was the doctor of historical science, one of the founders of Archaeological Science of Kazakhstan, corresponding member of the German Archaeological Institute (Germany, 1982), winner of the State Prize of Kazakhstan, Honored Worker of Science of Kazakhstan, laureate of the State Prize Sh. Ualihanov. He was the participant of the Great Patriotic War. Kimal was born in Pavlodar region. He graduated the Kazakh State University (now the Kazakh National University named after Al-Farabi). Since 1954, he led Zhetisuski, North Kazakhstan and South Kazakhstan archaeological expeditions. Since 1991, Kimal was a Senior Researcher at University of Archaeology name after A. Margulan and the Head of the Department of Archaeology.
From 2000, he was the head of World History, Archeology and Ethnology Eurasian State University named after L.Gumilyov. Collected scientific information about the historical monuments Saryarka opened the «Golden Man» in Issyk barrow (5–4 BC), mounds «Besshatyr» (1957–1961) Otyrar monuments with world significance.
Для копирования и публикации материалов необходимо письменное либо устное разрешение редакции или автора. Гиперссылка на портал Qazaqstan tarihy обязательна. Все права защищены Законом РК «Об авторском праве и смежных правах». mail@e-history.kz 8(7172) 79 82 06 (внутр. – 111)