Events calendar
16 September
16 September 2007
In 2007, Kazakhstan joined the Global Nuclear Energy Partnership
September 16, 2007 in Vienna, Kazakhstan signed the Protocol principles and became a full participant in this process.
16 September 1924
In 1924, a resolution on the State Division of the Central Asian republics was adopted.
September 16, 1924, extraordinary session of the Central Executive Committee of Turkestan adopted a resolution on the State Division of the Central Asian republics.
As a result, 40 percent of the territories of the former Turkestan, Khiva and Khorezm republics, with a population of about 1.5 million people, were passed to the Kazakh ASSR. The territory of Kazakhstan has increased from 2 million square kilometers in 1920 to 2.8 million square kilometers in 1925.
After joining the KASSR southern territories republic's population has grown from 4.8 million people in 1920 to 6.5 million in 1925. As a result of the national-state demarcation of Central Asia, the unification of the Kazakh lands in a single Kazakh Soviet state.
16 September 1992
In 1992, Kazakhstan and Belarus set diplomatic relations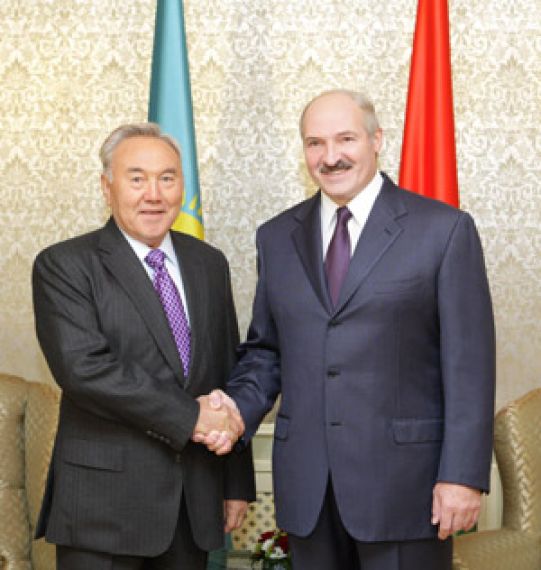 16 September 2006
In 2006, a monument to Nauryzbay batyr was set in the Almaty region
At the intersection of two major roads on a high pedestal in Karasay district of Almaty region a monument to Nauryzbay batyr was set.
16 September 2005
In 2005, two-volume edition devoted to the 80th anniversary of the Hero of the Soviet Union A. Moldagulova was presented.
16 September 2000
In 2000, Atyrau city hosted an international conference dedicated to the 775th anniversary of Sultan Baybars
Sultan Baybars' name is very honored in Egypt. Over 17 years during his governance the territory of Egypt had been extended up to Syria. He was famous not just for his talent as commander, manifested in the battles against the Crusaders and the Mongols, but also as a great reformer, who stabilized the state of the Mamluks. He did everything possible to turn Egypt into a powerful state. His name became legendary. The epic «The Biography of Sultan al-Zahir Baybars» dedicated to him was known throughout the Arab world.