Events calendar
22 February
22 February 1922
Birthday of honored man of art Mazhit Begalin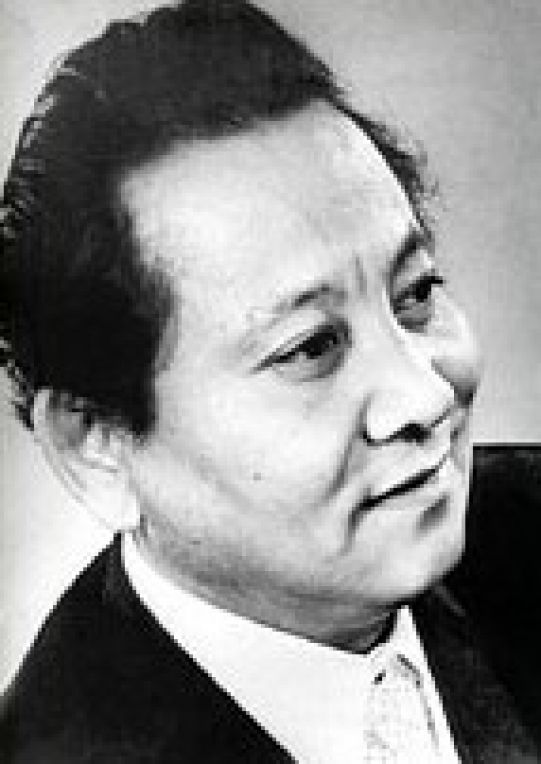 Begalin Mazhit Sapargalievich is the Kazakh film director, a veteran of the World War II, Honored Artist of the Kazakh SSR. 

Mazhit Begalin was born on February 22, 1922 in the Delegen village of Abai area in Semipalatinsk (now East Kazakhstan) area.
In 1948, he graduated from the department of general stage management of the All-Russian State Institute of Cinematography (workshop of S.A. Gerasimov). In 1950-1978, he worked as a director at the studio "Kazakhfilm. An author of feature films about his contemporaries: "It was at dawn" (1955), "Return to Earth" (1959), "The trace of Tulpar" (1964). These films are about the Kazakh workers of the late 20th century.
The motion art of Mazhita Begalin could be seen in the films of historical and biographical genre: "His day will come" (1957) about the life of C. Valikhanov; "Moscow is with us" (writer 1967) about Bauyrzhan Momyshuly. For this film, Mazhit Begalin received the grand prize of the Motion Picture Arts of Central Asia and Kazakhstan. For the film "The Ballad of Manshuk" (1969), about the Hero of the Soviet Union Manshuk Mametova, he was awarded with the main prize of the Ministry of Defense of the USSR on the All-Union Film Festival in Minsk. In 1974, he released his movie "Uralsk in the fire".
For his creative activity, Mazhit Sapargalievich Begalin was awarded with the title "Honored Artist of Kazakh SSR" (1966). Awarded with the Order of Red Banner of Labor and an Order of 'Honor'.
He was buried on May 5, 1978 in Almaty. The documentary film "Mazhit Begalin" (1981, camera operator A.T. Ashrapov) was made on the creative work of the director Begalin.
Literature 
Begalin Mazhit Sapargalievich / In.: Kazakhstan: National Encyclopedia Vol.1. - Almaty Ќazaќ entsiklopediyasy 2004. - S.382 
Culture of Kazakhstan: An Encyclopedic Reference / Comp.: M.S. Ashimbaev - Almaty: Aruna, 2010. - 654 C. 
Material provided by the East Kazakhstan Regional Library named after Abay (Semey).