Events calendar
19 February
19 February 2008
Presentation of the book "The feat of life length," dedicated to the Hero of the Soviet Union Aliya Moldagulova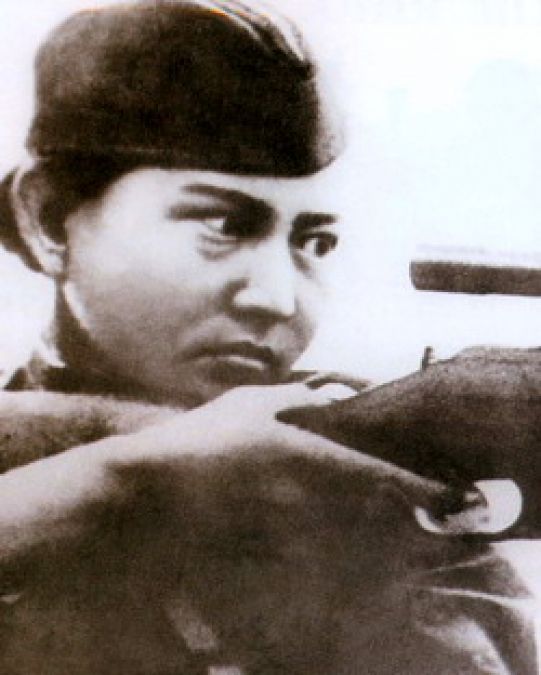 The presentation of the book "The feat of life length," dedicated to the Hero of the Soviet Union Aliya Moldagulova was held in Moscow. The Presentation at the Moscow House of Nationalities was held by the Kazakh regional national and cultural autonomy of Moscow with the support of the Embassy of the Republic of Kazakhstan in the Russian Federation. Authors Galymjan Bayderbes and Uzakbai Kauys tells the story of a young girl, and what contributed to the formation of a strong character.

Moldagulova Alia Nurmuhambetovna, Sniper of the 54th Separate Infantry Brigade (22nd Army, 2nd Baltic Front), Lance Corporal.
She was born on October 25, 1925 in the village Bulak of Hobdinsk district in Aktobe region. The Kazakh. She lost her parents when she was young. She lived in Alma-Ata in the house of her uncle, and since 1935 she was brought up in an orphanage in Leningrad. At the beginning of the war the orphanage was evacuated to the Yaroslavl region. She studied in the Rybinsk Aviation College.
She voluntary served in the Red Army since 1942. In 1943 she graduated from the Central School of female sniper training. In the active army since October 1943.  For the first two months, the Lance Corporal Moldagulova destroyed several dozen of Nazis.
She died in January 1944 in the battle for the village Kazachiha (Novosokolnik district of the Pskov region).
On June 4, 1944, Aliya Nurmuhambetovna Moldagulova was posthumously awarded with the title of the Hero of the Soviet Union