Events calendar
10 September
10 September 1996
In 1996 the High Diplomatic School was established
10 September 1992
In 1992 monument to Kairat Ryskulbekov was opened in Zhambyl region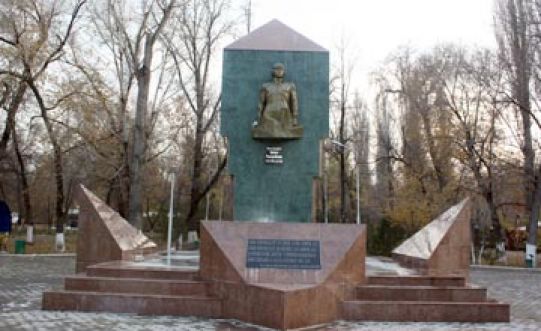 Kairat was one of the participants of the December events in Alma-Ata in 1986 who became the victim of repressions.
He was accused of murder of police helper S.A. Savitsky at the L.I. Brezhnev square in Almaty on December 18, 1986, though he and witnesses proved that he was in another place.
Very soon the accused was sentenced to the capital punishment — death penalty. Foreign community was stired up. In Czechoslovakia, Poland, Hungary, the USA and other states political figures, writers, poets and scientists wrote letters of protest addressed to M. S. Gorbachev, General Secretary of the Central Committee of the Soviet Union Communist Party, and A.A. Gromyko, Vice-Chairman of the Presidium of the Supreme Soviet of the USSR, with the requirements to abolish capital punishment. However, Soviet people didn't know about that.
On April 28, 1988 Kairat was pardoned by the Order of the Presidium of the Supreme Soviet of the USSR: capital punishment was changed to twenty years in maximum security prison.
Kairat died on May 21, 1988. According to the official version, he committed suicide.
10 September 1925
In 1925 the first professional Kazakh national theatre was established in Kyzylorda